Yelling at kids could cause long-term harm to their psyches, study finds
Parents or caregivers who yell at their kids could be doing long-term harm to their kids' psyches, new research suggests.
Researchers from Wingate University in North Carolina and University College London found that "childhood verbal abuse" (CVA) — primarily identified as "yelling and screaming" — could have negative effects on kids' mental and physical health throughout their lifetimes.
Published this week in the journal Child Abuse & Neglect, the review included 166 prior studies involving "childhood maltreatment" from four medical databases spanning more than 45 years — from 1976 through May 2022.
MISSOURI-BASED PROFESSIONAL 'SECOND MOM' REVEALS HOW TO SUPPORT KIDS DURING THE COLLEGE YEARS
There are four general types of "child maltreatment" — physical abuse, sexual abuse, emotional abuse and neglect — according to the study authors.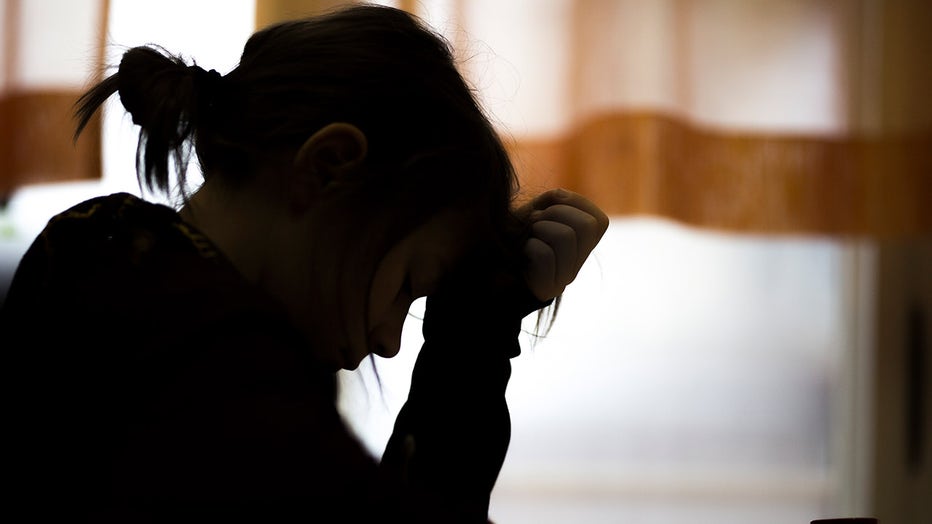 FILE: Disappointed child. (Credit: Florian Gaertner/Photothek via Getty Images)
CVA falls into the emotional abuse category. It's characterized by "shouting, yelling, denigrating the child and verbal threats."
When choosing which studies to include, the researchers focused primarily on verbal abuse, verbal aggression, verbal hostility, emotional abuse, verbal violence, harsh verbal discipline and verbal assault, the journal article specified.
"These types of adult actions," the authors wrote, "can be as damaging to a child's development as other currently recognized and forensically established subtypes of maltreatment, such as childhood physical and sexual abuse."
Dr. Zachary Ginder, a psychological consultant and doctor of clinical psychology at Pine Siskin Consulting, LLC in Riverside, California, was not involved in the study but shared his insights on the potential damage of CVA.
TEEN GIRLS ARE STRUGGLING WITH MENTAL ILLNESS AT RECORD LEVELS, WITH MANY 'PERSISTENTLY SAD,' DATA REVEALS
"Emotional abuse, which includes child verbal abuse, is believed to be even more prominent than other types of maltreatment, and often remains undetected because of its lack of visibility outside of closed environments," he told Fox News Digital in an interview.
"Verbal abuse may also be brushed off as family dynamics and difficult to identify because of a lack of a consistent method of measurement."
Verbal abuse doesn't necessarily constitute loud yelling and screaming, Ginder pointed out – it can also include other forms of verbal intimidation, hostility or degradation.
"Verbal abuse can be generational and normalized within the family context or learning environments, but it should never be taken lightly," he added.
The "adult perpetrators" identified in the study review included parents (76.5%), other adults/caregivers in the home (2.4%), mothers (8.8%), teachers (7.1%), coaches (0.6%), police (0.6%) and multiple people (3.5%). 
Specific types of abuse included criticism, name-calling, ridiculing, rejecting, scolding and picking on the child.
Outcomes included emotional and mental distress (anger, depression, frustration), externalizing symptoms (delinquent behavior, substance use, abuse perpetration), internalizing behaviors (self-esteem, dysphoria, emotional control), neurobiological changes and physical health outcomes (obesity, COPD), according to the study authors.
The most reported outcomes in children across all the reviewed studies were depression, aggression, behavioral disorders, substance use, anger, COPD and delinquent behavior. 
AS CHILDREN STRUGGLE WITH MENTAL HEALTH, SCHOOLS ROLL OUT NEW PROGRAMS, BUT SOME PARENTS ARE SKEPTICAL
"Childhood verbal abuse is a hidden problem that leads to depression, anxiety, suicidality, substance use disorders and a host of other problems and needs to be on the radar of detection," study author Shanta R. Dube, PhD, director of the Master of Public Health Program at Wingate University, told Fox News Digital in an interview.
"It's not only about parents, but all adults, including teachers and coaches," she added. 
"We need greater awareness about childhood verbal abuse for its prevention."
The systemic review was commissioned by Words Matter, a U.K.-based charity that advocates for the prevention of childhood verbal abuse through research, awareness and collaborating with experts to identify solutions.
"It's paramount to grasp the true scale and impact of childhood verbal abuse," Jessica Bondy, founder of Words Matter, told Fox News Digital.
"All adults get overloaded sometimes and say things unintentionally," Bondy went on. "We have to work collectively to devise ways to recognize these actions and end childhood verbal abuse by adults so children can flourish."
"Words have weight, they can uplift or destroy. Let's build children up, not knock them down."
TRANS CHILDREN WHO TOOK PUBERTY-BLOCKING DRUGS HAD MENTAL HEALTH ISSUES, UK STUDY FOUND
Dr. Shana Johnson, a physical medicine and rehabilitation physician in Scottsdale, Arizona, was not involved in the study but reviewed the findings.
"By formally recognizing CVA as a form of childhood emotional abuse, it creates a framework for education, research and effective interventions," she told Fox News Digital. "It increases awareness that words cause harm."
Johnson added, "The saying 'sticks and stones may break my bones but words will never hurt me' couldn't be more wrong."
Ginder pointed out that a single incident of verbal maltreatment can be life-altering for some children and youth — and that prolonged verbal abuse will "unquestionably cause significant harm."
He added, "Building awareness, providing parents and teachers with skills to support positive parenting and communication, and intervening early when verbal abuse is recognized are of the utmost priority."
Study had limitations
The study authors noted that there were some limitations of the review. 
It was completed in 2022 — and they acknowledged that additional research could have been done since then.
"The current research may bring to light the need for better frameworks, definitions and terminology," they wrote.
The review also did not take into account geographical or cultural factors when examining childhood verbal abuse.
In addition, the researchers did not examine risk factors, something that they said should be explored in a future study. 
Also, this review only evaluated adult-to-child cases and excluded verbal abuse among peers or romantic partners, which could also be examined in a future study.