Zombie drug 'Tranq' hitting New York City with 'astonishing' speed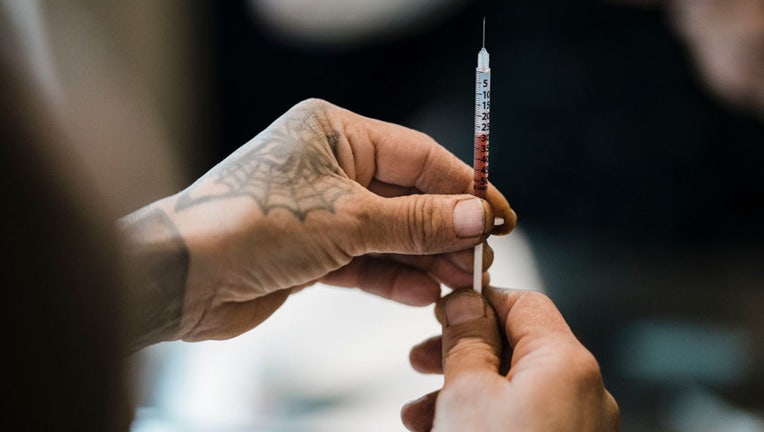 article
Its scientific name is Xylazine. Its street name is Tranq. It's also called the "zombie drug" because that's what people can look like when they use it. 
Already widespread in cities including San Francisco and Philadelphia, law-enforcement sources tell FOX 5 they are "astonished" with how quickly it is spreading here in New York City.
"We're already seeing people dying. I think we're already seeing people with these kinds of gaping wounds that then require medical intervention and sometimes amputation." said Dr. Sara Polley, national medical director of the youth continuum at the Hazelden Betty Ford Foundation
Xylazine is legally administered by veterinarians as a tranquilizer for animals like horses. It is not meant for human use. Yet, law enforcement sources told FOX 5 drug dealers are mixing it into other drugs including meth, cocaine, and fentanyl to prolong the short powerful high of fentanyl. 
The combination, however, can be deadly, slowing one's heart to the point of stopping. Cardiac arrest. And skin lesions that do not heal and can lead to amputations.
"I was just thinking it would be good to know what its characteristics are so that you could avoid it," one woman told KTVU. 
Another man next to her continued, "You always have an unpredictable dose every time you use and so you do risk overdosing regardless of how careful you are."
PREVIOUS: Animal sedative 'zombie drug' flooding opioid market: What you need to know
Dr. Sara Polley said Tranq is being found across all segments of society since it has been mixed in with all kinds of illegal drugs. She has a warning for everyone to keep in mind. 
"When you're purchasing something illicitly off the street, there's always going to be a substance in there that kind of the next latest and greatest substance that's put in that is not safe," Polley stressed.
Experts said tools will have to be developed to help get control over the plight of addiction. 
From test strips to drugs like Narcan which reverses fentanyl overdoses. Narcan does not work on Xylazine, so until then, experts say education is key.