2 women attacked in Barclays Center subway station amid crime surge
NEW YORK - The NYPD released security camera video of the man that detectives believe attacked two women moments apart in the same subway station in Brooklyn on Wednesday night. 
The violence unfolded inside the Atlantic Avenue-Barclays Center subway station just before 6 p.m., police said.
A man approached a 30-year-old woman standing on a northbound No. 5 train platform and slashed her face with a sharp object, police said. The weapon may have been a razor.
Get breaking news alerts in the free FOX5NY News app!  |  Sign up for FOX 5 email newsletters
The attacker then ran up the stairs to the mezzanine level of the station, where he approached a 47-year-old woman and punched her in the face, investigators told FOX 5 News.
EMS brought the 30-year-old victim to Brooklyn Hospital Center where she was listed in stable condition, police said. The 47-year-old woman was in stable condition at New York-Presbyterian/Brooklyn Methodist Hospital.
In an unrelated case about an hour later, someone shot a 19-year-old man in the left leg on an A train platform in Cypress Hills, Brooklyn. 
NYPD crime statistics show that transit crime is up 45.8% to date this year compared to last year, with 1,110 incidents reported in 2021 and 1,618 reported so far in 2022.
The crimes come as more people return to the mass transit system.
Last week, the MTA announced a surge in ridership, with 5.6 million people taking the bus and subway. Those are the highest ridership levels since the onset of COVID-19.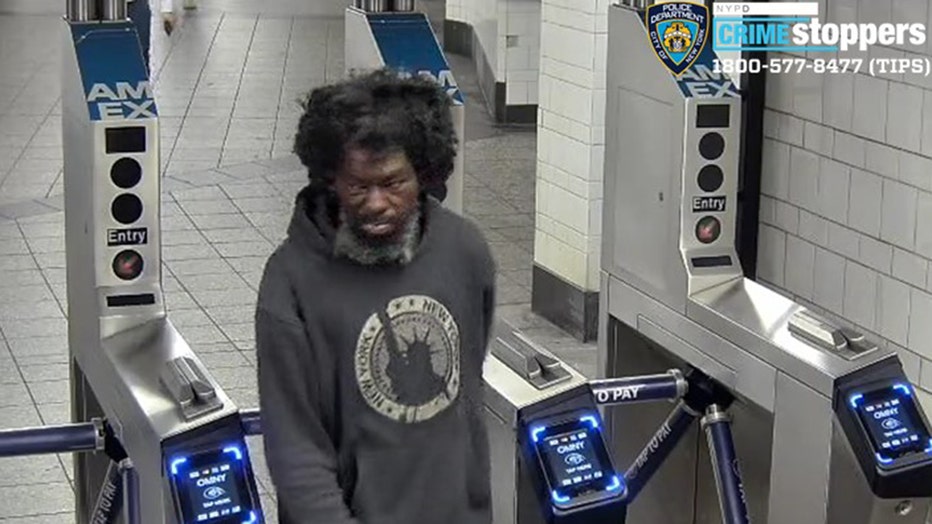 The NYPD released images of the person police believe attacked two women moments apart in separate areas of the Atlantic Avenue–Barclays Center subway station on Wednesday, Sept. 21, 2022. (MTA via NYPD)