Woman's viral response shuts down troll who said she'd look better with lighter skin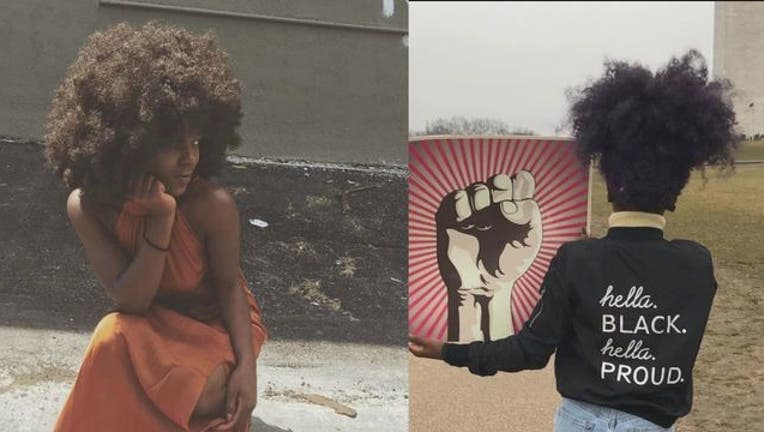 article
GAITHERSBURG, Md. - A woman's viral response to an internet troll for saying she'd look hotter if her skin were lighter has won the internet's praise.
Mimi Mbah is a 19-year-old college student from Gaithersburg, Maryland. Over the weekend she was featured on @_Africans_, a Twitter page dedicated to all beautiful Africans worldwide.
As expected, her picture received lots of compliments that honored her natural beauty, but it also received distasteful responses. One in particular, stated: "[If] she was lighter, she'd be fire." Mimi did not take kindly to the remark, so she proudly tweeted back and said, "No thanks, I wouldn't trade my skin for the world. Still fire tho." 
Mimi's clap back has won her mad respect on social media, garnering over 20,000 re-tweets and 56,000 likes at the time this story was written. 
Mimi told FOX 5 DC her response to the troll was a way of telling him and everyone else like him that it's not okay to say such things!
"I'm very comfortable with my skin tone and I know there's girls out there who aren't. So this was my way of letting them know that you have to stand up and not let stupid comments like that get to them," Mimi told FOX 5 DC. 
People on social media gave this Queen a round of applause for her response:
"I'm confused why he had the audacity to criticize a goddess to her face. She slays "
"If this self love had gone unshown another dark skinned girl would have taken this as she wasn't beautiful. Thank you for helping us girls!"
"As a "light skin" I will never understand the obsession over lighter skin???? like girl your skin is gorgeous. Is he blind"
"Good for you! Your skin is beautiful. Always be proud of what God himself gave you!! It's perfection. :)"
In light of the incident, Mimi tweeted a message addressed to all "Chocolate Queens" who have gone through similar experiences.
"We are beautiful chocolate queens and don't let anyone tell you different sis! i love you n we were all gods image!"
Once again, love shuts down hate.