Woman repeatedly stabbed in vicious Brooklyn subway attack
NEW YORK - A woman suffered multiple puncture wounds and a collapsed lung after a vicious attack inside a Brooklyn subway station.
The NYPD says it happened Wednesday morning on the southbound platform of the "3" elevated train in the Pennsylvania Ave. Subway Station in East New York.
Police say the 60-year-old victim accidentally bumped a man and immediately apologized to him.  When she turned to see if the train was approaching the station, police say the man repeatedly stabbed her in the back, shoulder, and arms.
VIDEO: Man stabbed in gang attack in Bronx bodega
She was taken to Brookdale in stable condition with wounds that were not believed to be life-threatening.
Get breaking news alerts in the free FOX5NY News app!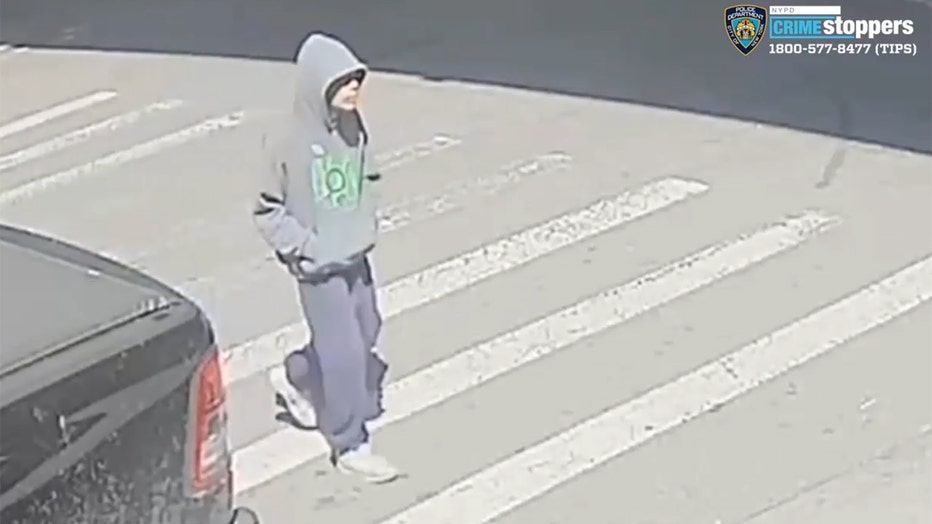 The NYPD released an image of a man wanted for stabbing a woman in a subway station.
The man took off on Pennsylvania Ave. and was still on the loose Thursday afternoon.  He was described as a dark-skinned man in his 20s.  He is about 5'6" and 140 pounds.  He was last seen wearing a gray hooded sweathershirt with dark sweatpants and white sneakers.
The attack came the same day there were two other assaults in the Times Square subway station.
A man who complained about being hit with spit was slashed in the face.  Less than two hours earlier, an MTA supervisor was punched in the same subway station.