Woman pleads guilty to fatally shoving 87-year-old Broadway singing coach
NEW YORK - A woman who killed an 87-year-old Broadway singing coach by shoving her onto a Manhattan sidewalk has avoided a lengthy prison sentence by pleading guilty to manslaughter on Wednesday, and will instead serve eight years behind bars.
Lauren Pazienza, 28, teared up in court as she admitted randomly attacking Barbara Maier Gustern on March 10, 2022. Gustern, whose students included "Blondie" singer Debbie Harry, lay bleeding on a sidewalk as Pazienza walked away, prosecutors said. She died five days later.
"Today's plea holds Pazienza accountable for her deadly actions," Manhattan District Attorney Alvin Bragg said in a statement.
Gustern's relatives, some of whom were in court, said they were disappointed with Pazienza's plea deal and agreed-upon prison sentence — a fraction of the maximum 25 years she would've faced if convicted at trial.
"I'm feeling a little bit disappointed in the overall [deal]," Gustern's grandson AJ Maier Gustern told Fox5, adding that it does help bring the ordeal to an end.
"Hearing her admit to what she did and taking at least that measure of accountability definitely brings some measure of closure."
Debbie Harry, one of Gustern's most famous vocal students, did not hold back her disappointment, telling Fox5: "In addition to the crime committed, it seems to me an even greater crime was committed by allowing a plea deal to be accepted  for what clearly was an outright murder."
"I'm outraged and alarmed that this wonderful, loved woman has received so little justice," she added.  "A mere slap on the wrist for this thoughtless criminal."
Pazienza's lawyer Arthur Aidala declined to comment.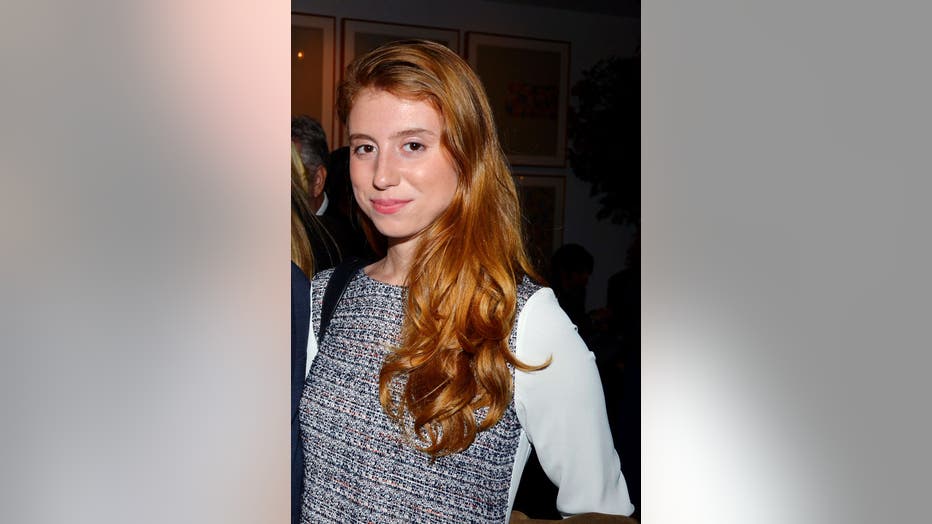 NEW YORK, NY - NOVEMBER 2: Lauren Pazienza attends the AVENUE Magazine 40th Anniversary Party at Michael"u2019s on November 2, 2015 in New York City. (Photo by Patrick McMullan/Patrick McMullan via Getty Images)
Pazienza, a former event planner originally from Long Island, has been locked up at the city's notorious Rikers Island jail complex since a judge revoked her bail in May 2022. She is scheduled to be formally sentenced Sept. 29. The time she's already served will be counted toward her sentence.
According to prosecutors, Pazienza attacked Gustern after storming out of a nearby park, where she and her fiancé had been eating meals from a food cart.
Gustern had just left her apartment to catch a student's performance after hosting a rehearsal for a cabaret show, friends told The New York Times.
Pazienza, who'd had several glasses of wine earlier while celebrating a milestone in her wedding countdown, was upset because the park in Manhattan's Chelsea neighborhood was closing and she and her fiancé were told to leave, prosecutors said.
Pazienza encountered Gustern on West 23rd Street and shoved her to the ground in what police called "an unprovoked, senseless attack," prosecutors said. Gustern hit her head and was critically injured. She died March 15.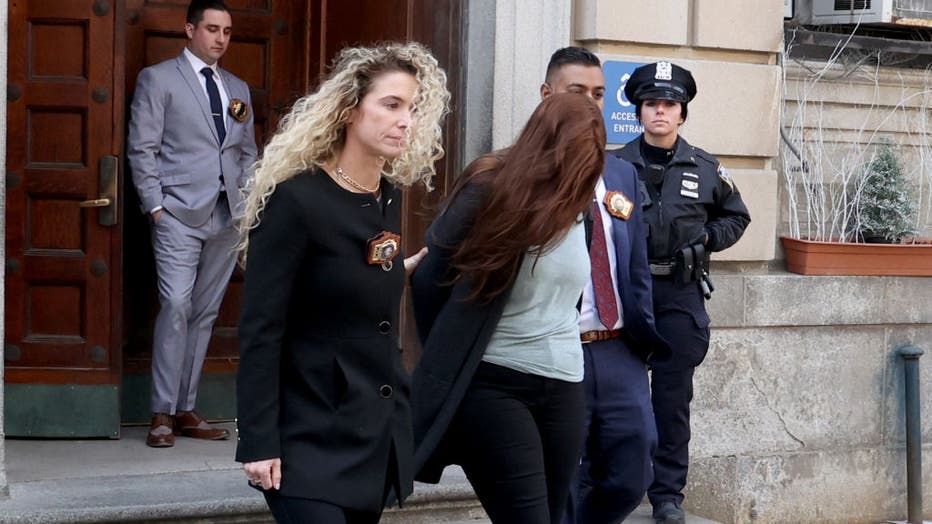 UNITED STATES -March 22: NYPD 10th Precinct Detectives walk 26 years old Lauren Pazienza to face Manslaughter charges for the shoving 87-year-old Lauren Maker Gustern. Lauren Pazienza, 26, turned herself at the NYPD 10th precinct and was charged with
In an interview with police, Pazienza's fiancé said she told him about the episode and said Gustern "might have said something" to her, although she wasn't sure.
Gustern had been known in the theater world for decades.
She worked with singers ranging from the cast members of the 2019 Broadway revival of the musical "Oklahoma!" to experimental theater artist and 2017 MacArthur "genius grant" recipient Taylor Mac, who told the Times she was "one of the great humans that I've encountered."
Her late husband, Joe Gustern, was also a singer, with credits including "The Phantom of the Opera" on Broadway.
Associated Press contributed to this report.