Woman escapes alleged kidnapper, jumps from vehicle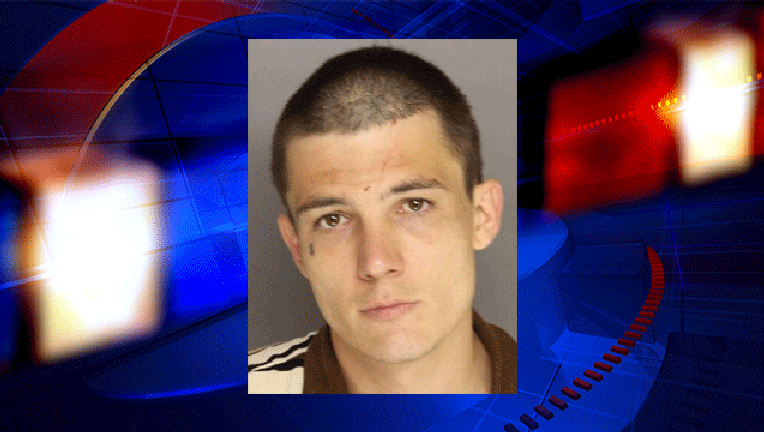 article
LANCASTER, SC (WJZY) - A Lancaster man is in jail in connection to a kidnapping and domestic violence case, deputies said. 
Clint Dewayne Kiker, 27, of Lancaster, was arrested Tuesday morning, June 7, and is being charged with Kidnapping and Domestic Violence of a High and Aggravated Nature.  
The Lancaster County Sheriff's Office said at 6:20 a.m. Tuesday they were called to 6051 Shiloh Unity Road to investigate a report that Kiker was assaulting a woman with whom he lives with.
Deputies were unable to locate anyone at the home but learned that Kiker forced the woman into a vehicle and was driving toward Union County, North Carolina. 
The Union County Sheriff's Office and the Monroe Police Department were notified. Monroe officers spotted the vehcile and pursued it. The woman jumped from the vehicle during the pursuit. 
She reported that Kiker beat her with his hands and fists, a two-by-four board, and a broom handle. She also reported that Kiker threatened to kill her if she refused to get into the vehicle. 
She was transported to a hospital for treatment. Deupties said she had visible injuries to her face and head, her torso, and her arms and legs. Her injuries are non-life threatening.
After the woman escaped, Kiker continued to drive the vehicle, despite having run over spike strips, and crossed into Chesterfield County, where deputies of the Chesterfield County Sheriff's Office located him standing near the stopped automobile. 
Lancaster County Sheriff's Office deputies, investigators, and Drug Task Force agents had responded to Chesterfield County. Kiker fled into the woods but was captured by a Lancaster County task force agent without incident after a brief search. 
He was transported to the Lancaster County Sheriff's Office and soon thereafter was incarcerated in the Lancaster County Detention Center.  Warrants charging him with Kidnapping and Domestic Violence of a High and Aggravated Nature were served upon him there. 
"We are thankful this domestic violence victim was able to escape and that she did not suffer more serious injuries," said Sheriff Barry Faile in a written statement, released on Tuesday. "The rapid response to our calls for assistance to surrounding agencies resulted in the quick rescue of this young woman and the arrest of Kiker.  We appreciate the help and are happy that Kiker is in jail."