Expect a warm, wet winter, NOAA predicts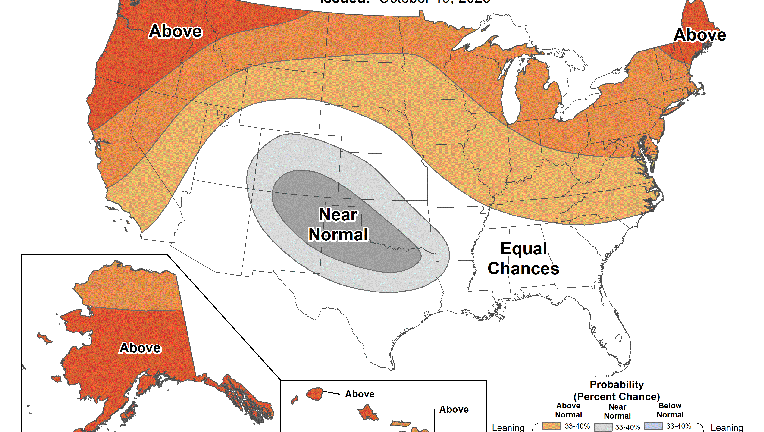 article
NEW YORK - Winter is coming, weather you like it or not--but only to a certain degree.
NOAA's Climate Prediction Center released its annual winter forecast Thursday morning.
According to the U.S. Winter Outlook, this winter will bring warmer-than-average temperatures for the northern tier of the country. 
That means December through February will bring higher temperatures and a milder winter.
This year, El Nino is expected for the first time in four years according to the Climate Prediction Center.
NOAA chief scientist, Sarah Kapnick, Ph.D., explained that the strengthening of El Nino and more potential climate extremes in an already record-breaking year makes this year's guidance that much more critical.
They are also expecting extreme drought across the south and central regions of the country.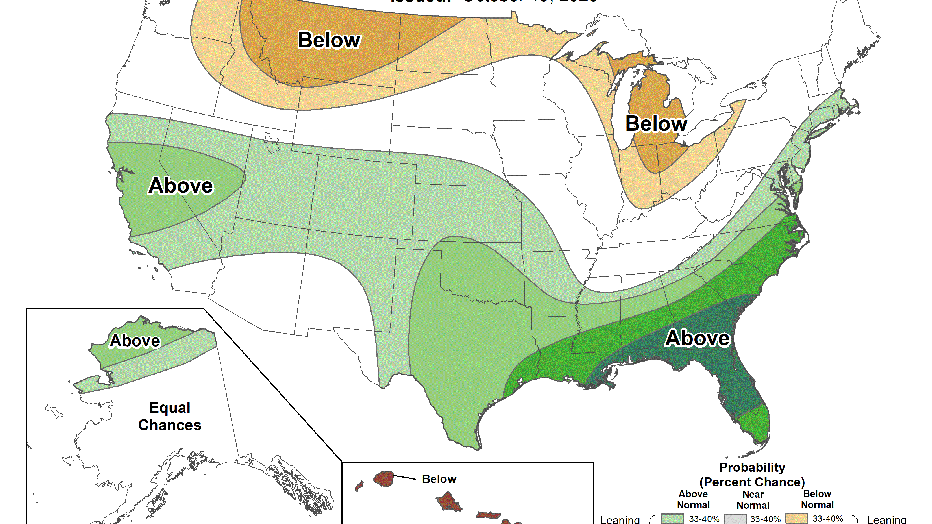 The 2023-2024 U.S. Winter Outlook map for temperature shows the greatest chances for warmer-than-average conditions are in the northern tier of the continental United States. (Image credit: NOAA)
Temperature predictions for winter
Warmer-than-average temperatures for the northern tier of the U.S. and most of the far west. These conditions are most likely in Alaska, the Pacific Northwest and northern New England.
Normal temperatures are most likely for the south-central Rockies to the Southern Plains
Drier-than-average conditions are most likely in portions of the northern Rockies and central Great Lakes region, especially for Michigan and northern Ohio and Indiana.
For a full analysis of the report see FOX Weather.
Last month, NOAA released its latest El Niño discussion, which showed a 95% chance of the phenomenon hanging on through winter and a 71% chance of it being strong. 
Warming sea surface temperatures in the Pacific have only strengthened the current El Niño climate pattern.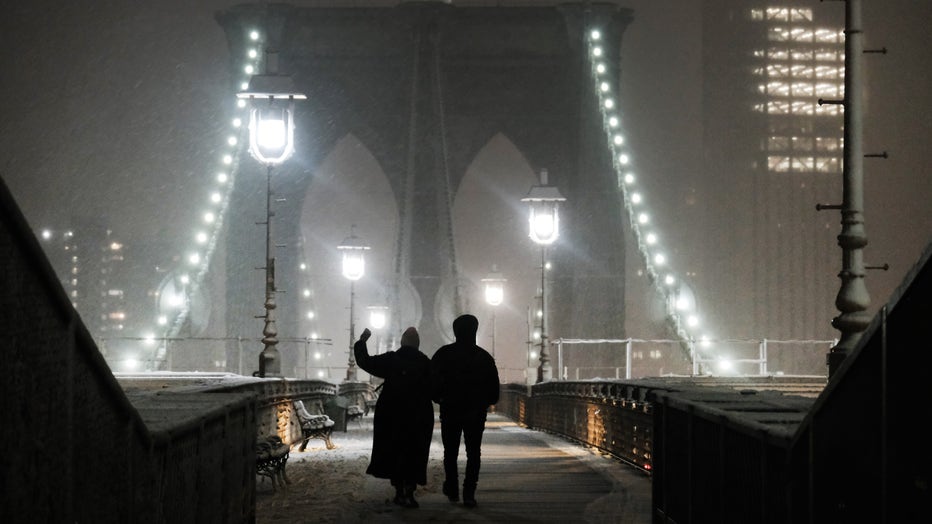 NEW YORK, NEW YORK - FEBRUARY 27: People walk across the Brooklyn Bridge during a storm. (Photo by Spencer Platt/Getty Images)
The tri-state area has seen its fair share of wet and breezy weather this year compared to last year – which could mean less snow.
The forecast will only predict abnormal temperatures (above or below), and that seems to be likely based on previous reports.
What is El Nino?
Warming sea surface temperatures in the central-east equatorial Pacific led to the formation of this El Niño climate pattern. The warming can have significant impacts on global weather
Some have dubbed El Niño to be the world's ultimate "master weather-maker" as its influences impact everything from animal migrations to the number of billion-dollar disasters reported around the globe.
What will El Nino mean for the tri-state? 
In strong El Niño years, the Northeast and New England tend to experience average conditions which vary each year.
"It is more difficult to define conditions in the northern sections of the Eastern Region because of other atmospheric and oceanic influences," the American Geosciences Institute stated.
For more information read here.