Winter holidays: Here are the most dangerous days to drive, according to NHTSA data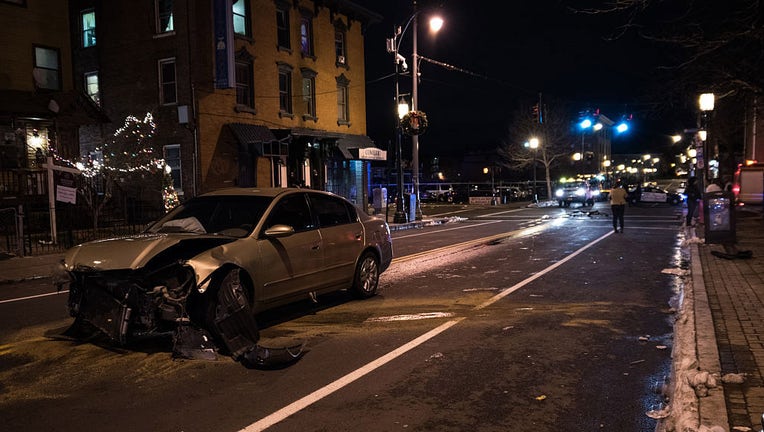 article
WASHINGTON - Which U.S. holidays are the most dangerous for drivers? A new study looked at reported road fatalities and suggests that Thanksgiving may be the deadliest.
Holidays throughout the year, including Memorial Day, 4th of July, Thanksgiving, and Christmas, tend to be associated with celebrations, alcohol consumption, and more people on the road.
RELATED: These cars lose their value faster than any type of vehicle, study finds
The research, compiled by Ohio personal injury laywer John Fitch, analyzed data from the National Highway Traffic Safety Administration on fatal motor vehicle crashes reported on major U.S. holidays between 2007 and 2021.
It found that an average of 405 fatal crashes occur on Thanksgiving each year, which is almost three times the daily average for November (109), according to the NHTSA data.
The night before Thanksgiving has become known as a popular party night, earning nicknames like "Blackout Wednesday" and "Drinksgiving" and beer sales at bars and restaurants skyrocketing. 
"It's a well-known fact people travel to spend time with their friends and family on holidays, so, naturally, there's going to be more traffic on the roads in the run up to a major event like Thanksgiving," a John Fitch spokesperson said.  
"With increased traffic comes increased risk – particularly for celebrations that can run quite late, as people are likely to be tired from the night before and therefore may struggle to concentrate as well as they would do normally," the spokesperson added.
Behind Thanksgiving, the second-deadliest holiday for drivers was found to be Memorial Day, which sees on-the-day fatalities up by 259% compared to the rest of May, according to the study. 
Independence Day was ranked No. 3, with an increase of 227%.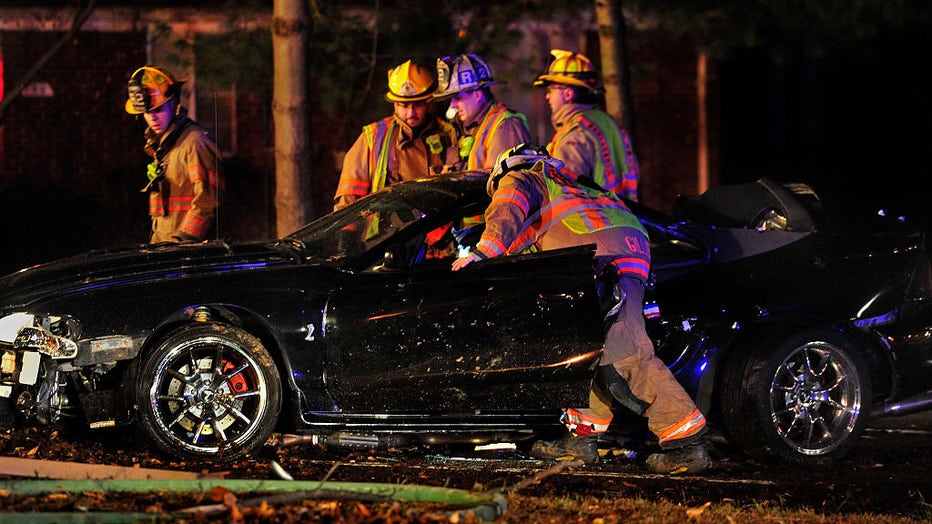 FILE - A fatal car crash on Christmas night 2014 in Colesville, MD. (Photo by Michael S. Williamson/The Washington Post via Getty Images
U.S. holidays that proved the least hazardous for drivers were found to be Halloween and New Year's Eve, according to the study. 
In the run-up to Halloween, the average daily fatalities are 116, while Halloween itself only sees 105 – a 9% drop. The researchers suggested this may be due to more people walking while trick-or-treating.
New Year's Eve brings an even more significant decrease of 16% down to 87 average fatalities reported, compared to December's daily figure of 103 on average – likely as everyone is busy attending parties. 
This was found to be in sharp contrast to New Year's Day, which sees a rise in on-the-day fatalities to 108, compared to the monthly average of 91, the NHTSA data showed.
"If you plan to travel, you need to be conscious of your condition and consider your safety on the road," the John Fitch spokesperson said. "Ask yourself, are you okay to be driving? Have you slept enough? Will the alcohol be out of your system? Only when the answer is yes to all of those is it safe to drive." 
1 in 6 teens admits to drowsy driving, survey finds
Those who aren't drinking alcohol at holiday celebrations could still be affected by the after-effects of celebrating with loved ones – including feeling tired.
As the NHTSA notes, drowsy driving can lead to impaired cognition and car crashes, too. 
Recently, the 2023 Drowsy Driving Survey from the National Sleep Foundation explored American teens' attitudes and behaviors about drowsy driving. It found that one in six teens reported having driven while drowsy during their first two years behind the wheel.
A vast majority (95%) of teens acknowledged that drowsy driving is dangerous — but they don't think it's as dangerous as drunk driving, drugged driving or distracted driving.
"It is important to note that drowsy driving is impaired driving, unequivocally — just like drunk, drugged and distracted driving," said Joseph Dzierzewski, PhD, vice president of research and scientific affairs for the NSF, in a statement to FOX News Digital. 
The NHTSA estimates that in 2017, the most recently-shared statistic, 91,000 police-reported crashes involved drowsy drivers. These crashes led to an estimated 50,000 people injured and nearly 800 deaths, the agency said. 
The agency relies on police and hospital reports to determine the incidence of drowsy-driving crashes. 
However, there is broad agreement among experts that those figures are an underestimate of the impact of drowsy driving. The NHTSA notes that determining a precise number of drowsy-driving crashes, injuries, and fatalities "is not yet possible." 
"Crash investigators can look for clues that drowsiness contributed to a crash, but these clues are not always identifiable or conclusive," the agency states on its website.
This story was reported from Cincinnati.