Watch: Police respond to calls for help, turns out to be 'very upset goat'
ENID, Okla. - Police in Oklahoma responded this week to what they thought was someone calling out for help, but it turned out to be not that "baaad" of a call.
Officers David Sneed and Neal Storey with the Enid Police Department responded on Monday to a report of someone heard yelling for help.
"Upon arriving, the officers began walking toward the faint sound of someone yelling," the Enid Police Department wrote in a post on Facebook of the incident. "As they got closer, Officer Sneed could hear a distinct yell for 'help.'"
The department shared body camera footage, which shows the pair of officers running toward the sound.
Upon arrival, they soon discovered that the cry for help was actually "a very upset goat, who the farmer explained, had been separated from one of his friends."
After realizing their person in distress was really a farm animal, the officers could be seen sharing a laugh.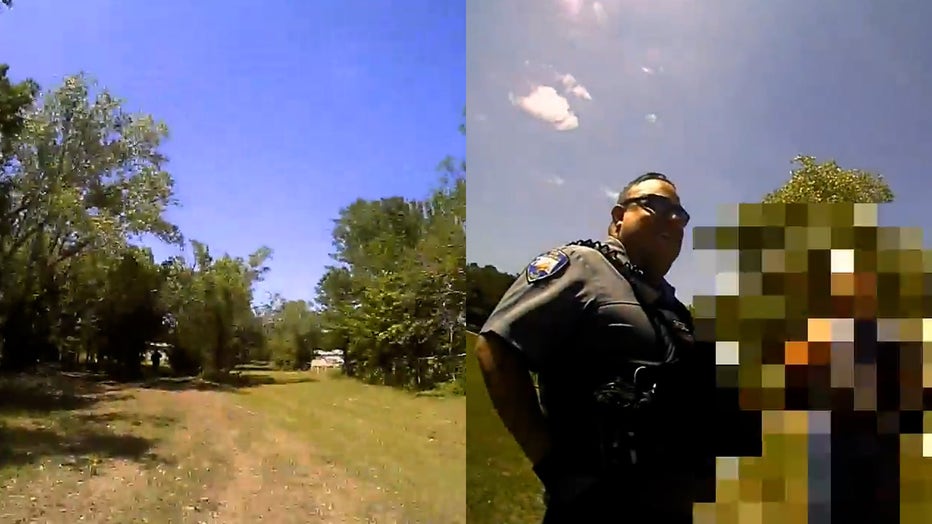 Screengrabs from body camera footage shared by the Enid Police Department are pictured. (Credit: Enid Police Department)
"Thank you, gentlemen. Your swift actions (although in the end not necessary) are appreciated by us all," the department wrote in the post.
Enid is a city located about 85 miles northwest of Oklahoma City.
RELATED: Buddy Holly, a petit basset griffon Vendéen, wins Best in Show at Westminster
This story was reported from Cincinnati.