Watch: Bear paddles through crystal clear Lake Tahoe
Bears just want to have fun. 
At least one black bear decided to make the most of its time at Lake Tahoe and was captured paddling through crystal clear waters. 
Drone footage recorded by Roland Schumann showed the bear taking a leisurely swim in the lake on Oct. 27. 
The bear is then seen latching on to a dock pole before swimming around a bit more and heading toward the shore.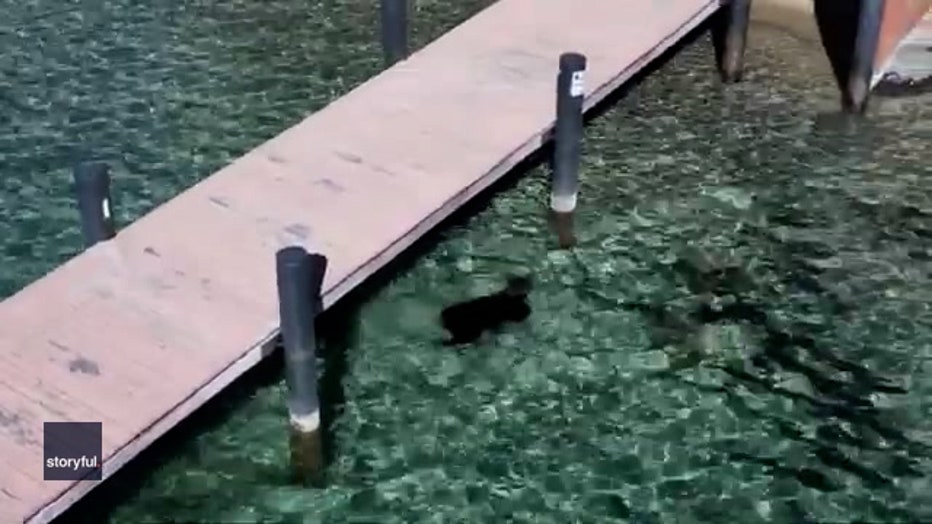 Still image taken from drone video showing a black bear swimming in Lake Tahoe. (Roland Schumann via Storyful)
"It was a beautiful sunny day and I was capturing photos of the gorgeous lake when I spotted the bear going for a swim," Schumann said. 
"I have lived in Tahoe for 12 years and I do see wild bears frequently, but this is the first time I've seen one swimming," he added. 
Storyful contributed to this report. This story was reported from Los Angeles.