Videos show kidnapping of Monica DeLeon Barba in Mexico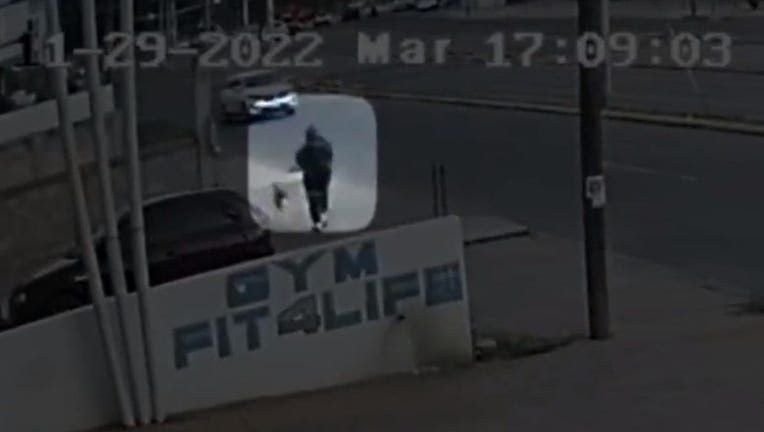 article
Videos released by the FBI Thursday morning appear to show the moments surrounding the abduction of a Bay Area woman in Mexico.
The footage shows Monica DeLeon Barba walking her dog on a busy street in Tepatitlán, Jalisco, Mexico on Nov. 29, the day she was reported missing by family. Three vehicles, shown in one video, fled the scene after the abduction, according to the FBI.
The first half of the 43-second video shows the backside of Barba walking with her dog. She appeared to be dressed in all black and disappears from the camera's view as she walks past concrete barriers.
The second half shows three vehicles fleeing after her abduction, according to the FBI. Two of the vehicles appear to be sedans and the other a large white SUV. 
The second video shows a large white SUV stopping in the middle of the street and a person exiting from the rear, driver's side door, as a red four-door sedan reverses away from the vehicle. The person then walks behind a tree and a dog that has similar features as Barba's walks into the street as the same person walks back to the white SUV and gets into the vehicle, which then turns right at a stop sign and drives away. A white or silver sedan pulls out directly behind the SUV, and the two drive off in the same direction. 
The last 12 seconds of the second video shows close up of a person dressed in black walking down the street.
Barba hasn't been seen since Nov. 29 when friends and family said she was on the way to a gym called FIT 4 LIFE. Initial reports said she was forced into a van, but not many details were released.
At the end of March, the FBI announced a reward of up to $40,000 for information about her disappearance.
On Wednesday a local TV channel, TV Azteca Jalisco, said that Barba's cousin, Gael DeLeon, was also abducted. The story claims that he went missing within hours of her kidnapping.
TV Azteca Jalisco's story said he is 20 years old, 6' tall, with blue eyes.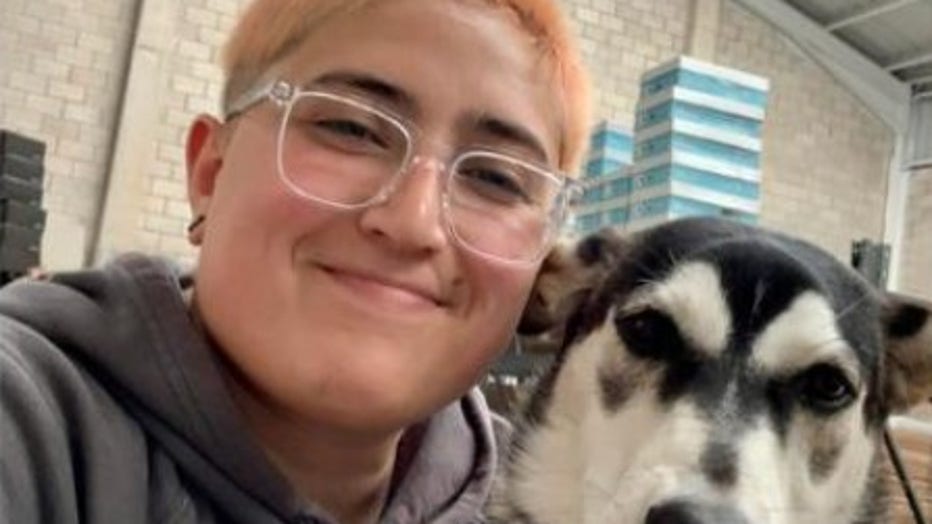 Monica DeLeon Barba, photo posted to Facebook group: Help Us Find Monica De Leon.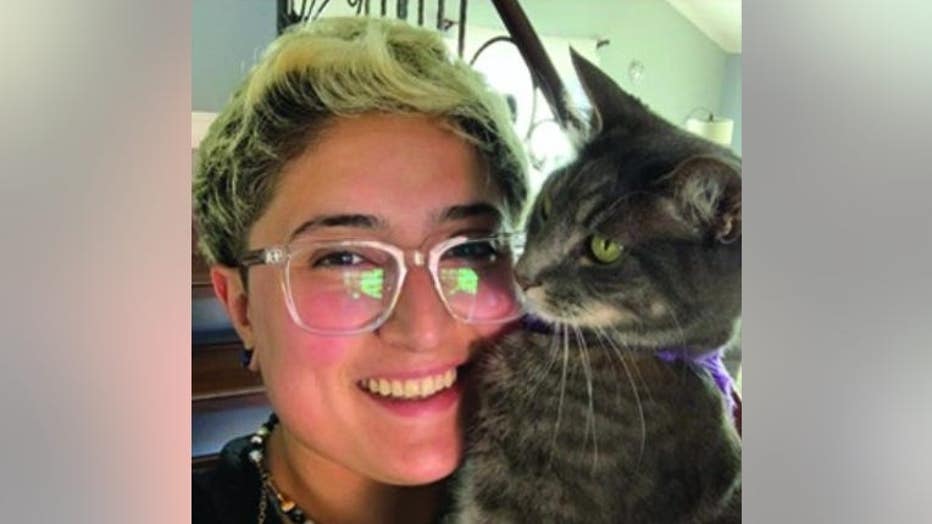 The FBI said it would pay up to $40,000 as a reward for information that helps solve the disappearance of Monica de Leon Barba, a San Mateo woman who was kidnapped in Mexico in November 2022.
KTVU has reached out to the FBI on information about the alleged kidnapping of Gael De Leon, but has not heard back.
Anyone with information is asked to call the FBI tip line at 1-800-CALL-FBI.
ALSO: San Mateo woman's family fighting for safe return after Mexican abduction