AI features, more payment options to launch on Uber Eats app
Uber Eats has announced new features on its food delivery app which will include more payment options and an artificial intelligence (AI)-powered chatbot to help users find restaurant deals, reorder favorites and explore new restaurants. 
Uber's chatbot will be powered using Google's PaLM2 LLM which will have access to the company's over 900,000 merchants, according to Tech Crunch. 
In addition to the chatbot assistant, Uber Eats will also be offering customers a chance to use different forms of payment such as Supplemental Nutrition Assistance Program (SNAP) benefits or EBT beginning in 2024.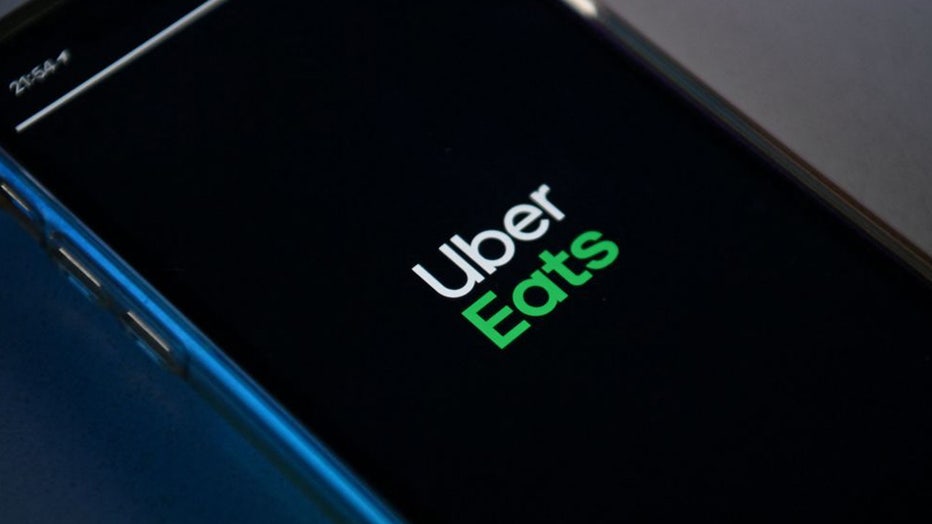 FILE - A photograph arranged as an illustration shows the Uber Eats app on a smart phone. (STANSALL/AFP via Getty Images)
Uber Eats also plans to roll out a dedicated section in the app that shows all promotional offers called "Sales Aisle" next year. 
Utilizing AI-powered tools to create better user experiences for customers has been growing in popularity for the last few years. 
Uber Eats joins a long list of companies that have already jumped on the AI bandwagon, including Instacart with its "Ask Instacart" feature which launched in May 2023. In July, DoorDash said it was also working on an AI chatbot called DashAI, according to a Bloomberg report. 
Uber Eats also said it was working with Managed Medicaid and Medicare Advantage to help users who may use FSA Cards, Flex Cards and other relevant waiver payments on its app. These select payment methods will be available beginning in 2024. 
This story was reported from Los Angeles.