Turkey's First Lady Emine Erdoğan's message to industry leaders: 'Let women lead'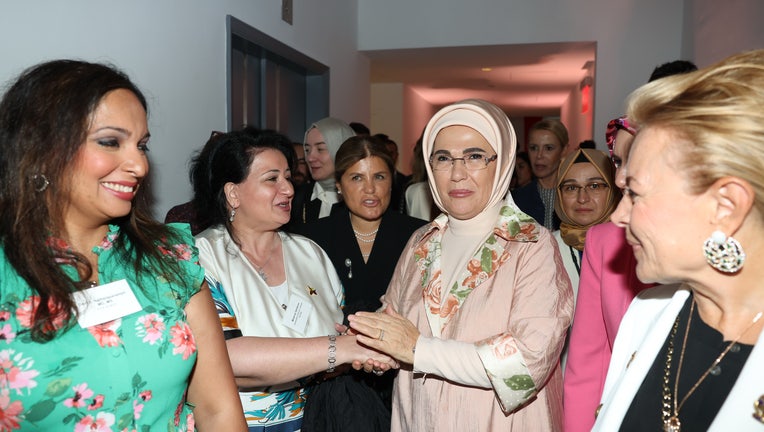 article
NEW YORK - On Wednesday, September 20, Her Excellency Emine Erdogan, the First Lady of Turkey, joined TIKAD, the Turkish Business Women Association, at Rockefeller Center to address industry leaders about methods for promoting peace and global justice.
She stated, "Women and men have been the subjects of history together. However… they are not brought to the fore in history writing."
Let women lead
The non-governmental organization debuted the music video for "Let Women Lead," a song imbued with progressive ideas aimed at elevating women's status. 
The speakers described how Turkey will use both music and its public-private partnerships to influence culture.
TIKAD
Nilufer Bulut, the President of TIKAD, described the "spread of war and conflict… the deep global poverty that will lead to unhealthy generations… [and] income inequality dividing societies." 
Bulut opined that women have historically been the ones most affected by violence; now they must take up the mantle of responsibility.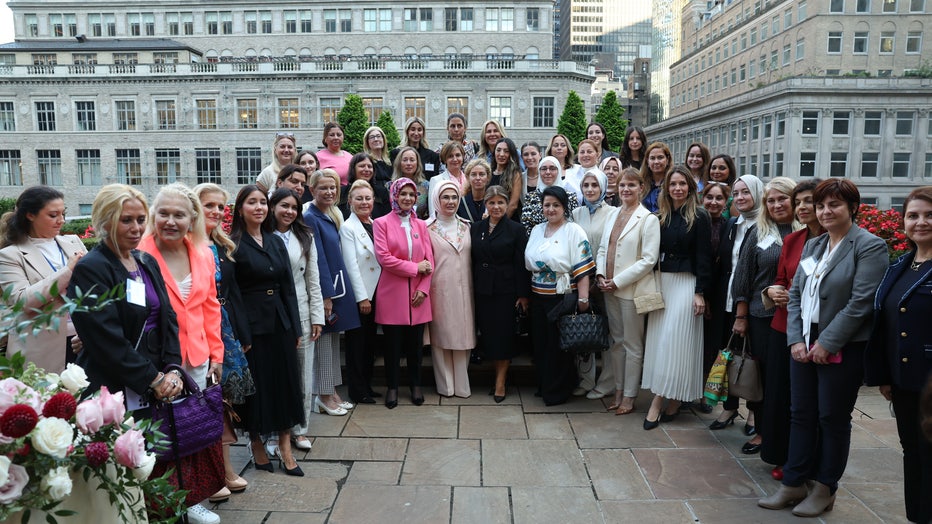 First Lady Emine Erdoğan and other women leaders at TIKAD, the Turkish Business Women Association, at Rockefeller Center.
Women leaders
The First Lady of Turkey met with women leaders of the Turkish diaspora and TIKAD connected them with those who could support their efforts. 
In the garden atop Rockefeller Center overlooking Fifth Avenue, women leaders in artificial intelligence, healthcare, law, music, food, fashion, and politics discussed how they could collaborate to overcome various obstacles.
It was an eclectic mix of people that each independently influence a large population in the Tristate. 
Derya Taskin, the CEO of Taskin Bakery, and Megan Penick, a partner at Michelman & Robinson, LLP discussed the possibility of making her private bakery in Paterson, NJ, public.
 Lindsay Davis, a former Miss Ohio who now lives in New York, talked to me about how we could help patients with heart conditions predisposing them towards brain injuries.
Inspiring women
As a small business owner and physician, I felt optimistic. There are several barriers talented people must overcome to achieve goals. 
Even if they have great ideas that they execute effectively, and even if they network, people might not pay attention because they haven't had the right platform for people to pay attention.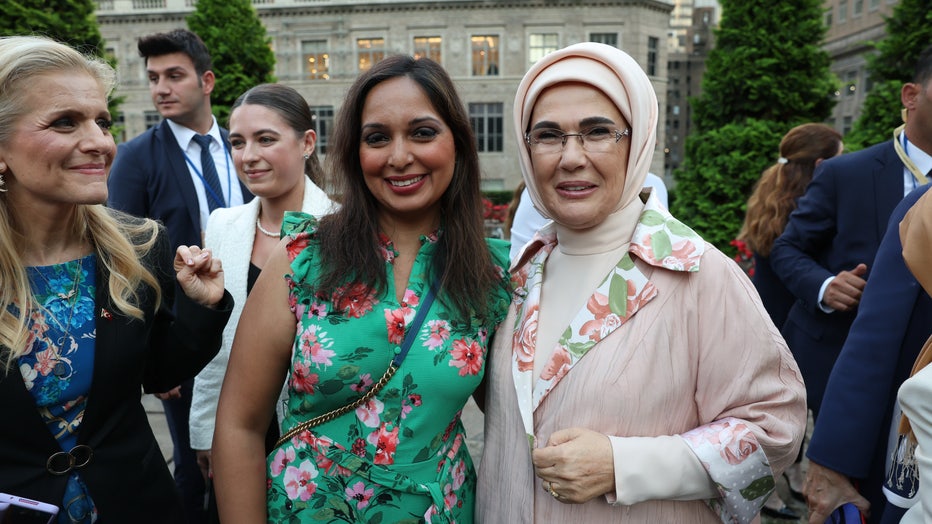 Devi E. Nampiaparampil, MD, MS (left) and First Lady Emine Erdoğan (right). 
Women and entrepreneurship
If the First Lady is promoting these New York women entrepreneurs with her influence and helping them to make meaningful connections, then it is much more realistic for those women's great ideas to be recognized.
Turkey appears to be expanding outward in terms of business. 
Just this week, President Recep Erdogan and Prime Minister Benjamin Netanyahu met for the first time ever. 
Erdogan also invited Elon Musk to build a Tesla factory in Turkey. Turkey is now favoring women in terms of business lending.
Devi E. Nampiaparampil, MD, MS, is the Medical Director at Metropolis Pain Medicine, an associate professor at NYU School of Medicine and  a Fox 5 NY Medical Contributor. For more information visit https://doctordevi.com/.