Tuberculosis cases on the rise in NY: CDC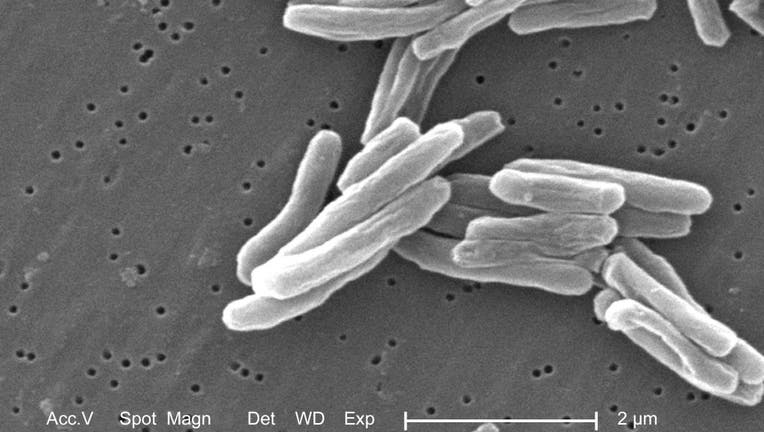 article
NEW YORK CITY - Tuberculosis, the infectious disease known for its chronic cough and blood-spattered mucus, has seen a rise in cases in New York and nationwide.
According to new data from the Centers for Disease Control and Prevention, tuberculosis increased slightly during 2022, from 7,874 cases in 2021 to 8,300 cases last year.
New York's caseload was roughly 40% higher than the national rate, with 714 cases discovered in 2022, compared to 683 the year before.
New York City itself made up the majority of those incidents, according to its own data. 536 cases of tuberculosis were found in the city in 2022, the overwhelming majority of which were found among people who were born outside the U.S.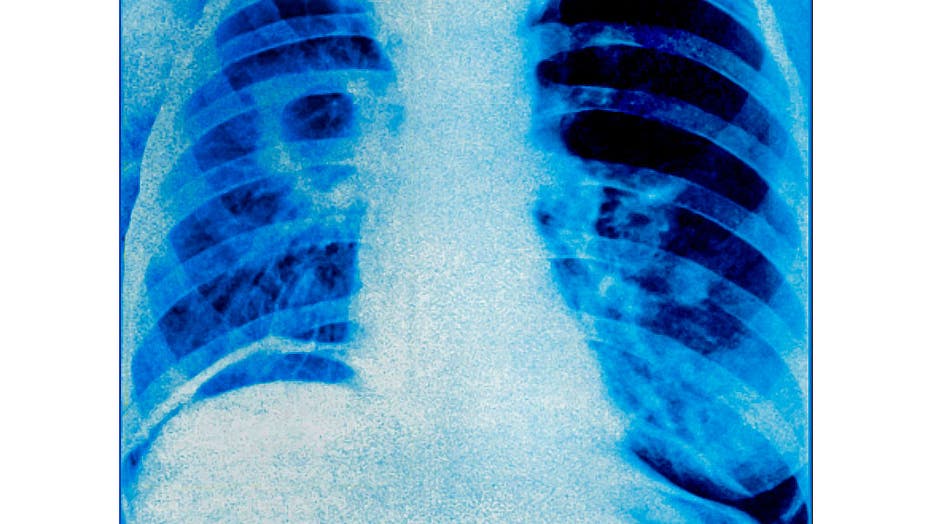 Pulmonary tubercuolsis, seen on a frontal thoracic x-ray. (Photo by: BSIP/Universal Images Group via Getty Images)
Not a single neighborhood in the city avoided having at least one tuberculosis case, with 13 neighborhoods having infection rates 
Tuberculosis was once the scourge of the U.S. and Europe in the 19th and early 20th centuries. At one point, it was said to be responsible for the deaths of one in four people in England. 
The disease is caused by a bacterium that primarily affects the lungs, causing the iconic cough with blood-containing mucus, along with fever, night sweats, and weight loss.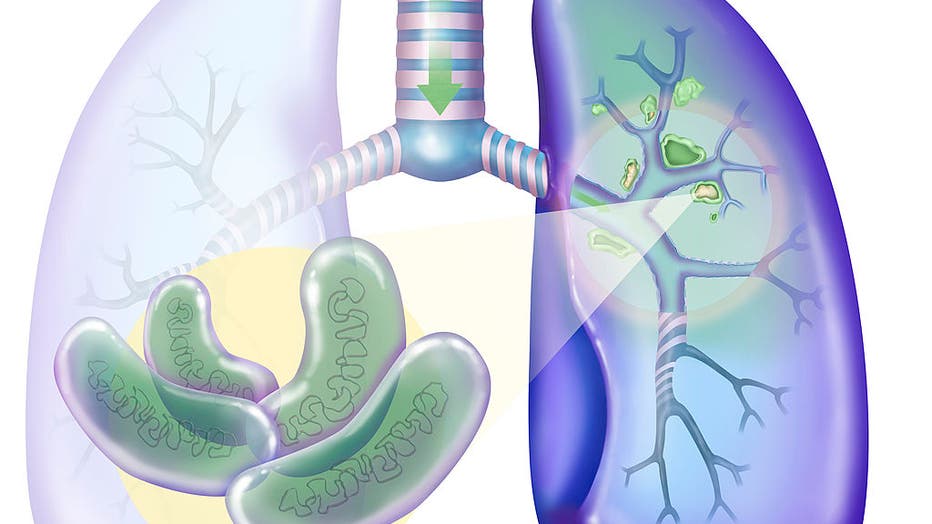 Pulmonary Tuberculosis. Koch'S Bacillus Colonizes The Lungs And Develop By Destroying The Tissues, Forming The Focuscaseus Material. These Focuses Calcify, Constituting Cavities, In Which The Bacteria Multiply, And Persist After Healing. Chez Les Pat
Historically, it was known as "consumption" due to the weight loss associated with it.
Roughly 90% of people infected with tuberculosis are asymptomatic, with what is known as latent tuberculosis infections that only have a 10% lifetime chance that the infection will turn into overt, active tuberculosis disease.