Trump's Hollywood Walk of Fame star destroyed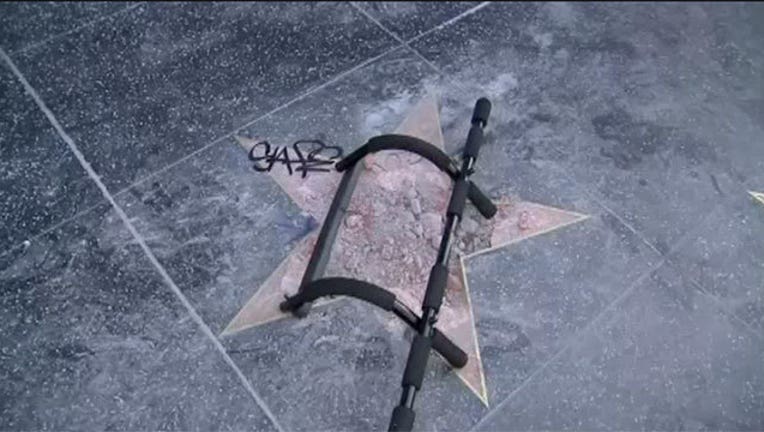 LOS ANGELES - Donald Trump's star on the Hollywood Walk of Fame has been destroyed again.  This time it was apparently attacked with a pickax.
The star and the sidewalk around it was completely destroyed.
The Hollywood tourist attraction has been the site of multiple incidents since President Trump starting his run for president.
Earlier this month actor and comedian George Lopez was photographed pretending to urinate on the star.
In October 2016, a man was arrested for using a sledgehammer in an effort to destroy the star when Donald Trump was still running for office.
At the time, Jamie Otis said that he originally intended to remove the star. He says he wanted to auction it off to raise funds for women who were accusing Trump of groping them.
It took several weeks to repair the star after that incident.