Trump lawyers met with special counsel ahead of possible indictment in Jan. 6 probe
Lawyers for former President Trump met with Special Counsel Jack Smith and his team in Washington D.C. Thursday in anticipation of a possible federal indictment related to the investigation into Jan. 6, Fox News has learned.
The meeting took place on the same day that the federal grand jury was expected to meet at a federal courthouse in Washington, spurring speculation an indictment may be imminent.
Sources told Fox News that Trump's legal team was not given any specific timing about a possible indictment, but that they heard nothing suggesting an indictment would not happen at some point.
After the meeting ended, the former president posted on his Truth Social account: 
"My attorneys had a productive meeting with the DOJ this morning, explaining in detail that I did nothing wrong, was advised by many lawyers, and that an Indictment of me would only further destroy our Country," Trump wrote. "No indication of notice was given during the meeting — Do not trust the Fake News on anything!" 
Trump, who is leading the 2024 GOP presidential primary field, announced last week that he had received a target letter from the Justice Department, which also asked that he report to the federal grand jury. Trump said he anticipated "an arrest and indictment."
TRUMP SAYS HE IS DOJ JAN. 6 GRAND JURY INVESTIGATION TARGET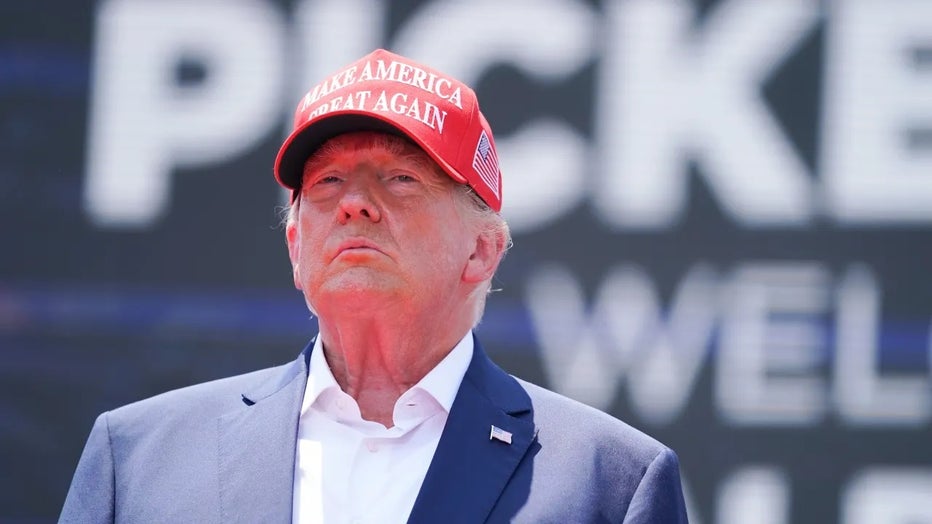 "They're in a rush because they want to interfere. It's interference with the election — it's election interference," Trump said during a town hall on Fox News with Sean Hannity last week. "Never been done like this in the history of our country, and it is a disgrace what's happening to our country — whether it is the borders or the elections or kinds of things like this, where the DOJ has become a weapon for the Democrats."
He added: "An absolute weapon."
Smith has been investigating whether Trump or other officials and entities interfered with the peaceful transfer of power following the 2020 presidential election, including the certification of the Electoral College vote on Jan. 6, 2021.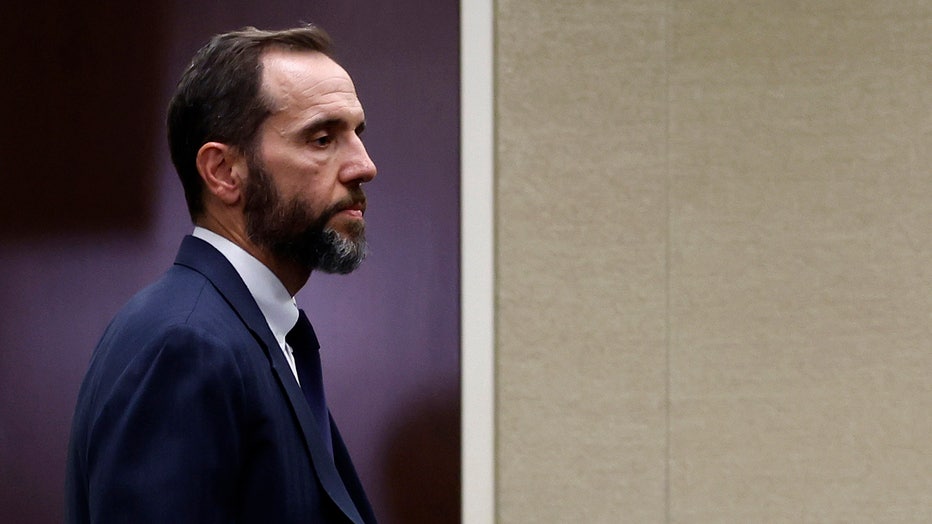 Special Counsel Jack Smith arrives to deliver remarks on a recently unsealed indictment against former President Donald Trump at the Justice Department on June 9, 2023 in Washington, DC. (Photo by Chip Somodevilla/Getty Images)
On Jan. 6, 2021, pro-Trump rioters breached the U.S. Capitol during a joint session of Congress that was working to certify the Electoral College results in favor of President Biden.
The House of Representatives drafted articles of impeachment against Trump and ultimately voted to impeach him on a charge of inciting an insurrection for the Jan. 6 Capitol riot — making him the first and only president in history to be impeached, and ultimately acquitted, twice.
The Senate voted to acquit, but had Trump been convicted, the Senate would have moved to bar the 45th president from holding federal office ever again, preventing a 2024 White House run.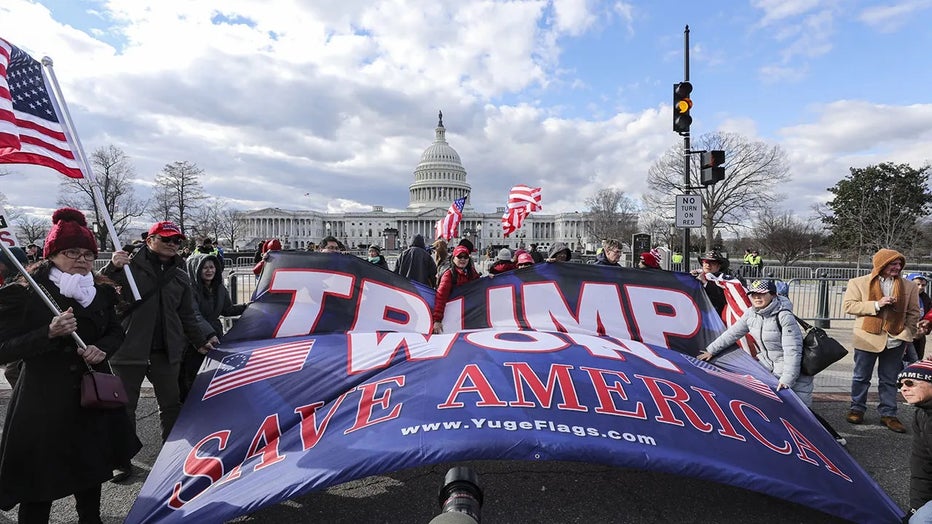 Three men were arrested on charges alleging they clashed with police officers during the Jan. 6, 2021 Capitol riot. (Photo by Celal Gunes/Anadolu Agency via Getty Images)
Trump was indicted in June on charges stemming from Smith's investigation into his alleged improper retention of classified records after his presidency. Trump pleaded not guilty to 37 counts including willful retention of national defense information, conspiracy to obstruct justice and false statements.
That indictment was the first time in U.S. history that a former president had faced federal criminal charges.