Trump invited to testify before New York grand jury on Stormy Daniels payments
NEW YORK - Prosecutors with the Manhattan D.A.'s office have invited Donald Trump to testify next week before a grand jury.   
The investigation focuses on hush money payments to porn actress Stormy Daniels with whom the former president allegedly had an affair.
Some legal experts say the invitation suggests Trump might be indicted.
"It does not mean an indictment is imminent necessarily, although it is a good indication because it's an ordinary step prior to indictment," Attorney Andrew Cherkasky, a former federal prosecutor, said.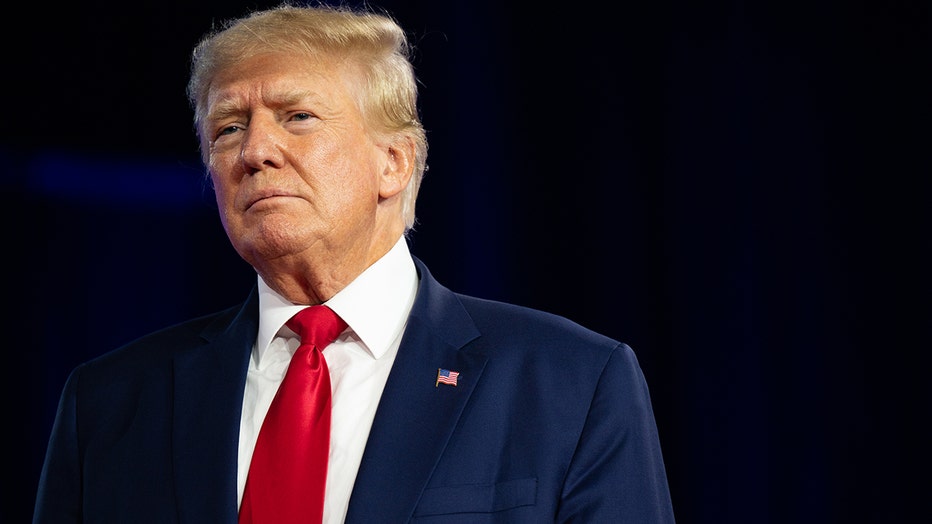 Former U.S. President Donald Trump speaks at the Conservative Political Action Conference (CPAC) at the Hilton Anatole on August 06, 2022 in Dallas, Texas (Photo by Brandon Bell/Getty Images)
On Trump's social media platform Truth Social, he said he has done nothing wrong.
The criminal investigation revolves around a $130,000 payment to Daniels in the final days of the 2016 presidential campaign to keep her quiet about the alleged affair. 
Trump's former personal attorney and longtime fixer, Michael Cohen, has previously said Trump told him to pay Daniels, and then the Trump Organization reimbursed Cohen. 
RELATED: New York prosecutors signal Trump may face criminal charges
The issue is how that money was accounted for. The Trump Organization called it a legal expense. Falsifying business records in New York state is a misdemeanor.  But in this case, it could become a felony if prosecutors are able to tie it to breaking campaign finance laws.
"Even if there were a conviction and I think that is a long shot, there's a long appellate process," Cherkasky continued. "This is not the case that's going to take down Donald Trump in my opinion."
RELATED: Hope Hicks meets with NY prosecutors investigating Trump
In another development Friday, a federal judge ruled that Trump's controversial remarks about grabbing women's genitalia in an Access Hollywood tape can be heard in a civil trial scheduled to begin next month. 
Columnist E. Jean Carroll claims Trump raped her in the 1990s, something he vehemently denies. She sued Trump for defamation after he denied the rape ever happened.