Trump delivers Thanksgiving message to US service members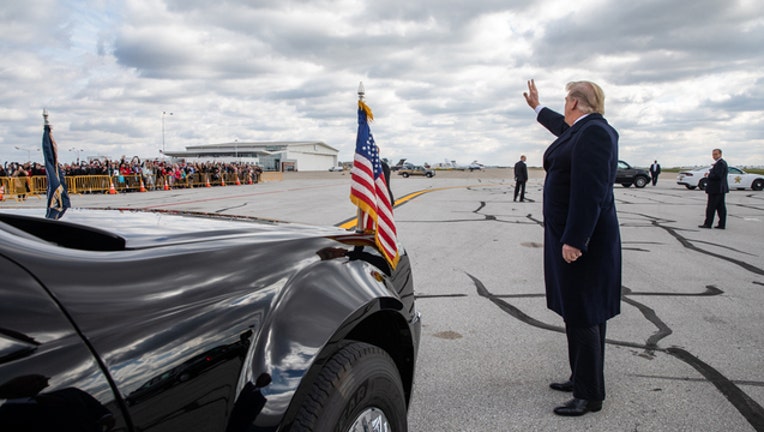 article
PALM BEACH, Fla. - (AP) -- President Donald Trump has delivered a Thanksgiving message to American service members on duty around the world, telling them by telephone, "Your courage truly inspires us."
Trump told members of the Army, Navy, Marine Corps, Air Force and U.S. Coast Guard that he and first lady Melania Trump wanted to express their "profound gratitude."
Trump is spending his holiday in Palm Beach, Florida, at his private Mar-a-Lago club again this year.
He started Thursday morning tweeting as part of his extraordinary public dispute with Chief Justice John Roberts. Trump is warning of "bedlam, chaos, injury and death" if the courts block his efforts to overhaul the nation's immigration laws.
------
Follow Colvin on Twitter at https://twitter.com/colvinj
© 2018 The Associated Press. All rights reserved. This material may not be published, broadcast, rewritten or redistributed.