Tree kills man on NY highway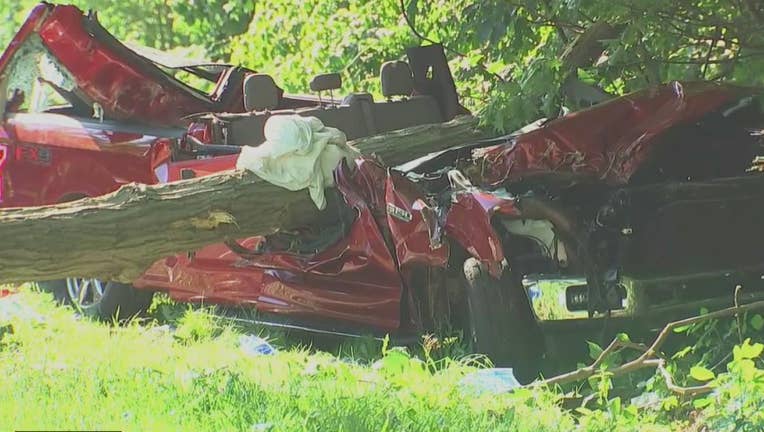 article
NEW YORK - A man is dead and two of his family members were injured after a tree fell on the pickup truck he was riding in on a New York highway.  It happened Sunday afternoon on the Palisades Parkway in Rockland County.
State troopers say that a 2018 Ford F-150 was headed north on the Parkway when a large tree fell from the east shoulder and landed on the pickup truck.
Anthony Apostolico, 48, of Chester, N.Y., died at the scene. The driver, Vincent A. Apostolico, 20, of Chester, N.Y., was transported to Hackensack University Medical Center and is listed in critical condition. A second passenger, Elizabeth M. Apostolico, 17, also of Chester, was transported to Westchester Medical Center for treatment of leg injuries.
The winds were gusty for much of the afternoon in the area.  The northbound Palisades Parkway was shut down into the evening.