'A very close call': Trapped man and dog rescued after truck, camper, trailer tumble into Idaho river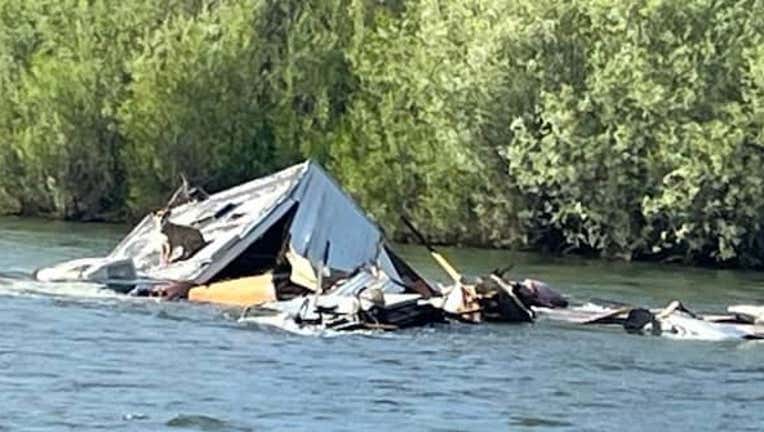 article
IDAHO FALLS, Idaho - Emergency responders in Idaho rescued a man and his dog after his pickup, camper and trailer went off the road and into the Snake River. 
The Bonneville County Sheriff's Office said the incident happened over the weekend in the area near Wolf Flats on the Heise River Road around 7:30 a.m. local time. 
911 calls reported the man was trapped in the water. They also heard the man yelling for help and seeing his vehicle and debris float down the river. 
RELATED: Crickets flood Idaho road as the insects descend on neighboring Nevada
First responders went downstream to look golf the man. They said he was semi-conscious when they found him and took im to a hospital via helicopter. 
The man was treated for hypothermia and other minor injuries but is expected to survive.  
Investigators believed he was the only occupant in the vehicle when he lost control and went off-road into the water. 
The dog was located on the camper, floating in the middle of the river. 
"Bystanders communicating with dispatchers and arriving personnel played a big part of helping guide them to areas where the man was last seen," authorities said in an online news release. 'he coordination and teamwork by all of the above mentioned responding agencies greatly helped in the success of this rescue, which was a very close call for this victim during dangerous conditions."
This story was reported from Los Angeles.