To tip or not to tip? Etiquette expert shares proper guidelines
NEW YORK CITY - A TikTok video showing a DoorDash delivery driver cursing at a woman over a $5 tip for a pizza recently went viral. The driver has since been fired.   
On a $20 pizza, $5 is 25%, and most would consider it a fair tip.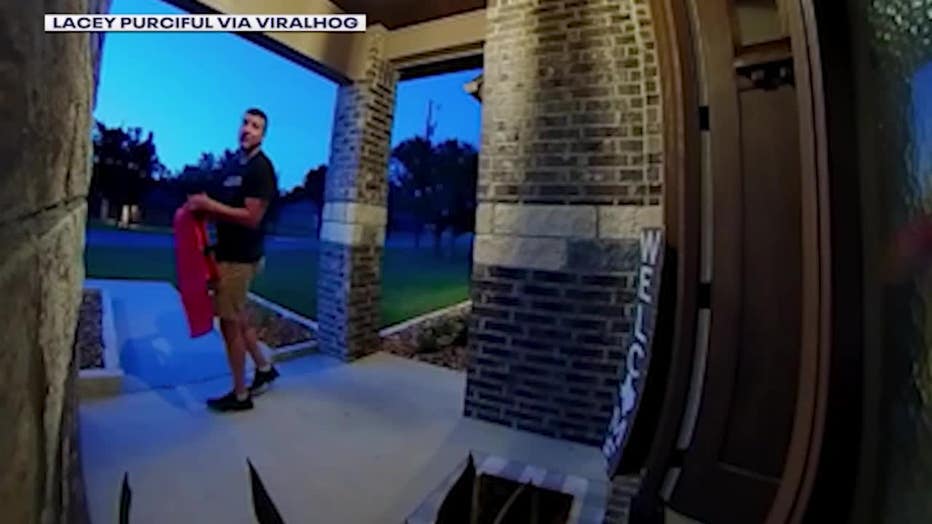 The people in defense of the driver are wondering how long his drive was to make the delivery. It's not like New York City, where restaurants are usually in close proximity to the final destination. 
Others argue tipping culture is just out of control.
When is it appropriate to tip?
According to etiquette expert Diane Gottsman, you should take distance, size of delivery and inclement weather into consideration when determining a tip, but nothing should prompt that type of response.
"He took that delivery, and that was his choice to take it," Gottsman said. "It is never appropriate under any circumstances to treat another human like that."
Gottsman adds ultimately, the only time a tip is required is when you are being waited on by a server in a sit-down restaurant, and not every exchange requires a tip.
"We're tipping for effort, but it's not necessary to tip anyone who draws a salary or who is paid an hourly rate," adds Gottsman. "I think that that helps people understand when to tip and when you can actually pass on that tip if you would like to."
According to a recent Bank Rate survey, tipping has dropped for services such as food delivery, hair stylists and taxi drivers, and over 40% of participants said businesses should pay their workers more to stop them from depending on tips.
FOX 5 NY spoke with New Yorkers who were torn when asked what they usually tip. Many also admitted they feel pressured to tip in every situation, from delivery to pick-up.