This popular Taco Bell menu item is going vegan, chain says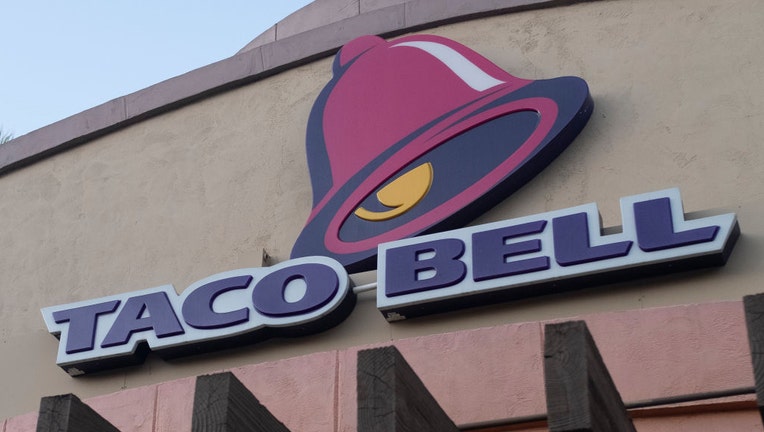 article
IRVINE, Cailf. - Inspired by "fans' passion for the many vegan and vegetarian options," Taco Bell is testing its first fully vegan entrée item: the Vegan Crunchwrap.
The fast food chain announced this week that the new item, which features a seasoned plant-based protein and topped with vegan blanco sauce and warm vegan nacho sauce, will only be available for a limited time in three U.S. cities at specific locations.
The Vegan Crunchwrap is also filled with shredded lettuce, diced tomatoes and a crunchy tostada shell, Taco Bell said, noting how all ingredients are certified vegan by the American Vegetarian Association – meaning they contain no animal ingredients.
"Such a large part of our fandom is vegan or vegetarian, and we're as committed to them as they are to us and our menu," Liz Matthews, Taco Bell's global chief food innovation officer, said in a statement. "That's why we took so long, months and years, to release something this special; we wanted and needed to get it exactly right, to get it mouth-watering."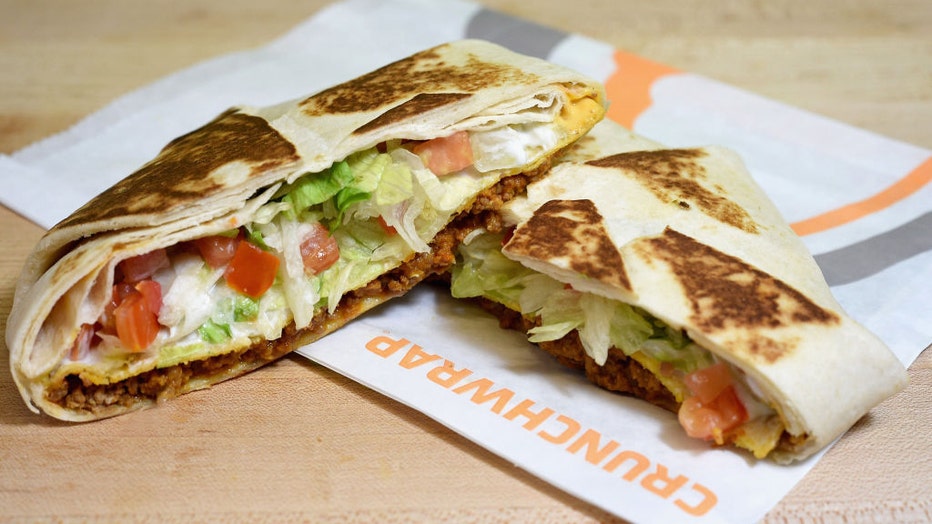 FILE - The Crunchwrap is a mainstay on Taco Bell menus. (Photo by Joshua Blanchard/Getty Images for Taco Bell)
Taco Bell said the new Vegan Crunchwrap will only be available in cities with "notable vegan populations," listing Los Angeles, California, New York City and Orlando, Florida. 
For fans who are eager to try to the new item on Thursday, June 8, the first day it's being offered, the chain listed the specific locations in each city where the Vegan Crunchwrap will be sold:
Los Angeles (6741 Hollywood Blvd, Hollywood, CA 90028)
New York City (976 6th Ave, New York, NY 10018)
Orlando (11893 East Colonial Dr, Orlando, FL 32826)
Taco Bell said its Vegan Crunchwrap will be offered at the same price as the original Crunchwrap during the limited time run, noting that Crunchwrap prices always vary by location.
It plans to test the new product "to gauge customer feedback and inform future menu developments."
Taco Bell is great at generating fan buzz over its menu items, including the Mexican Pizza – which it brought back in 2022 after an online petition and social media outcry from fans. 
Taco Bell also recently said it plans to bring back a '90s hit to its menu. Starting later this month, the chain will reintroduce the Volcano Burrito, Volcano Taco and the option to add Lava Sauce on any item.
Most recently, it also reintroduced the Enchirito — a beloved enchilada-burrito combination that has not been seen (or eaten) in Taco Bell restaurants since 2013.
This story was reported from Cincinnati.