Texas wildlife agents weigh in after mystery animal in photo goes viral
MISSION, Texas - Wildlife officials say a mystery animal that was seen lurking in the Rio Grande Valley might have been identified. 
Park rangers with the Texas Parks and Wildlife were scratching their heads earlier this month as they tried to identify an elusive creature captured on a game camera at Bentsen-Rio Grande Valley State Park in Mission.
After posting the photo on social media, the agency said they received much attention and have come up with a likely suggestion.
WHAT IS IT? WILDLIFE OFFICIALS STUMPED AS MYSTERIOUS ANIMAL CAUGHT ON TEXAS TRAIL CAMERA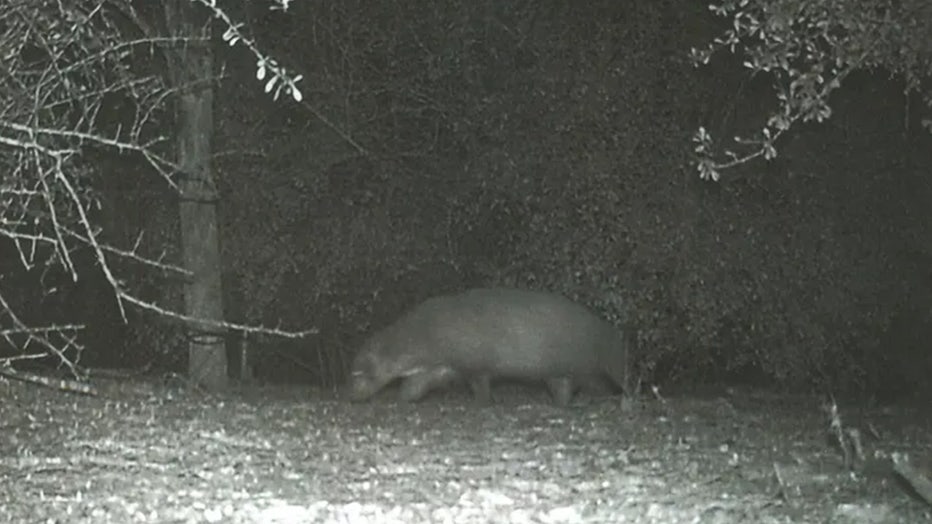 A mystery animal is lurking in the Rio Grande Valley, wildlife officials say. (Bentsen-Rio Grande Valley State Park - Texas Parks and Wildlife)
"We agree with most of the comments that this is very likely an American badger," they said.
Wildlife officials said that while American badgers are not commonly seen in the Rio Grande Valley, partly due to their nocturnal behavior, the area in which they were filmed is part of their natural range. 
Regardless of the species, Texas officials said seeing such an incredible animal in its natural habitat has been thrilling.