Tesla fined $2.2M for exaggerating driving range of its vehicles: report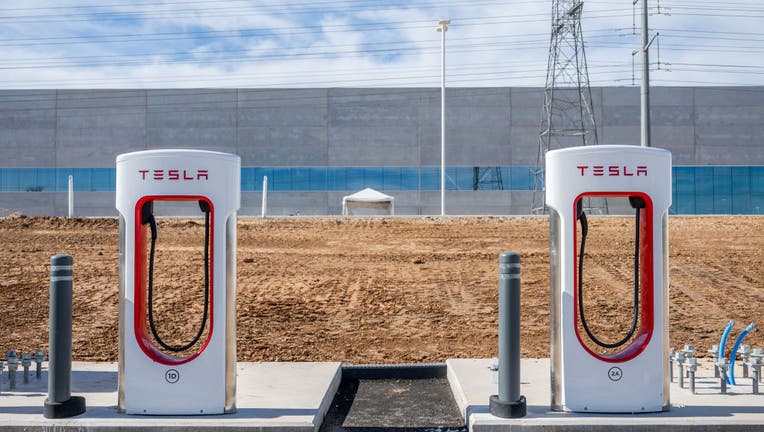 article
Tesla is facing a new $2.2 million fine for apparently misleading consumers about the range of its vehicles in cold weather, a report says. 
South Korea's Fair Trade Commission alleged Tuesday that the electric automaker exaggerated the "driving ranges of its cars on a single charge, their fuel cost-effectiveness compared to gasoline vehicles as well as the performance of its Superchargers" on its Korean website from mid-2019 until recently, according to Reuters. 
The actual driving range of Tesla vehicles drops in cold weather by up to 50.5% compared to what was being advertised online, Reuters also reported, citing the Korean agency. 
Tesla did not immediately respond to a request for comment from FOX Business Tuesday. 
The news comes as the company's stock continues to plunge in the new year, as fourth quarter delivery numbers came in below analysts' estimates. 
A Jan. 2 release showed deliveries for Tesla missed by roughly 13,000. Tesla delivered 405,000 vehicles over the quarter, falling short of consensus forecasts of 418,000, the report said. 
On Tesla's website, in its "Winter Driving Tips" section, the company is urging owners to use their vehicles' "Scheduled Departure" feature to get it ready for cold weather use. 
"Proper preparation ensures that your vehicle is at the desired charge level and cabin temperature at the time of your departure, and that peak efficiency and performance are available from the moment you start driving," the website says. "If your battery hasn't preconditioned sufficiently, it will use some of its own energy to warm itself rather than contributing that energy toward your driving range." 
FOX Business' Joe Toppe contributed to this report. GET UPDATES ON THIS STORY AT FOXBUSINESS.COM