Teen gets trapped in claw machine in attempted theft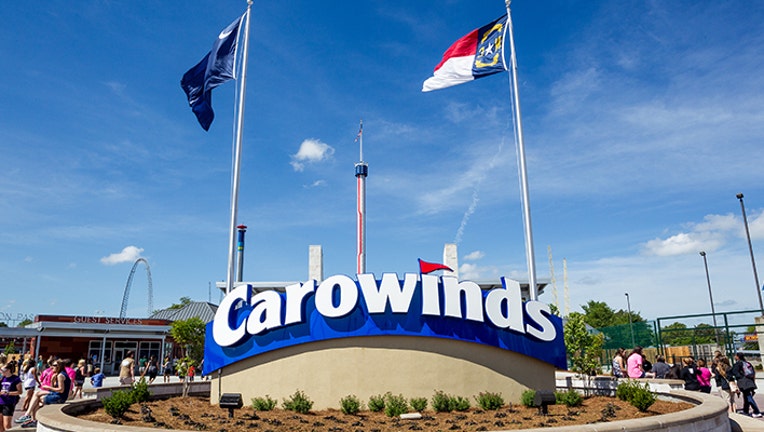 article
CHARLOTTE, N.C. - A 13-year-old boy had to be rescued from a claw machine after he attempted to steal a prize, amusement park officials said. 
Carowinds in Charlotte, North Carolina, said the incident happened Sunday afternoon.
"Carowinds was made aware of a 13-year-old male that had climbed into the Cosmic XL Bonus Game (a claw machine), manufactured by Elaut, located in Thrill Zone, for attempted theft," officials said in a statement to FOX Television Stations.  "The park's medical response team responded quickly, and at 2:11 p.m. ET the minor exited the machine. He was treated and released from first aid and released to his guardian."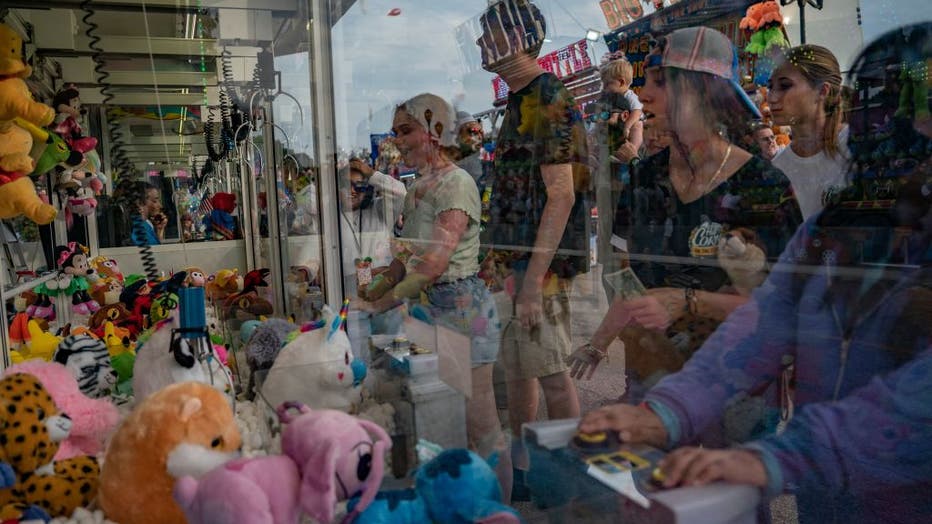 People try to grab a plush toy at the arcade claw machine at the North Carolina State Fair October 16, 2022, in Raleigh, North Carolina. (Photo by ALLISON JOYCE/AFP via Getty Images)
"The safety and security of our guests and associates is Carowinds' top priority," the statement continued. 
It's not unheard of for a person to become trapped inside a claw machine. 
In 2017, a boy spent about 30 minutes trapped in a claw arcade game at a hotel in Maryland before being freed. Authorities said the boy climbed through the game's prize door and could not get out.
RELATED: Washington woman makes 'shocking' discovery after purchasing $3.99 urn at Goodwill
In 2018, a 2-year-old boy who climbed into a claw machine at a Pennsylvania laundromat while trying to retrieve a plush toy was rescued by emergency workers. Authorities said he crawled in through the prize chute, but was unable to get the door open from the inside.
The Associated Press contributed to this report. This story was reported from Los Angeles.