'Ted Lasso' star Kola Bokinni joins GDNY: What comes after Season 3?
NEW YORK - The streaming comedy "Ted Lasso" returns Wednesday to Apple TV+, and actor Kola Bokinni, who plays Isaac McAdoo, an English footballer and captain of AFC Richmond in the show, joined Good Day New York ahead of the premiere.
Sudeikis, who is a co-creator of the series, has said Season 3 is the end of this story, but has not provided a clear answer whether the show could take a new direction, launch a spinoff or return for another season down the road. What does Bokinni think?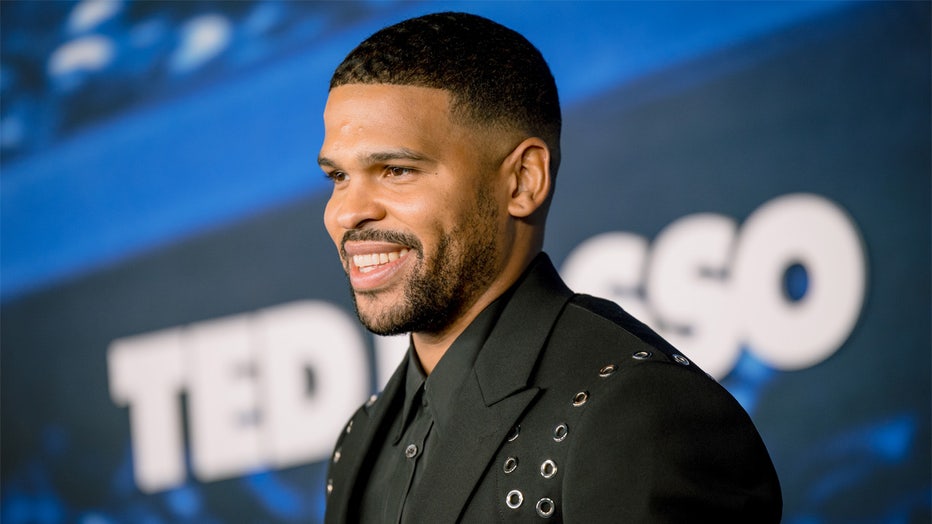 Kola Bokinni attends the Apple original series Ted Lasso Season 3 red carpet premiere event. (Photo by Emma McIntyre/WireImage)
"Maybe somewhere down the line that could happen," Bokinni said. "I don't know. They don't tell me anything."
His challenge for his character this season?
"Issac went through a massive change from being quite immature and being a bully, whether it was with Nate, to realizing he has leadership qualities and stepping up to the plate to try and fill Roy's boots," Bokinni said.
The Emmy-winning series also stars Jason Sudeikis, Brett Goldstein, Hannah Waddingham and Juno Temple. The show picks up a few months following where Season 2 ended. 
Cristo Fern‡ndez and Tim Cook, CEO of Apple, take a selfie with cast at the 'Ted Lasso' season three world premiere at the Regency Village Theatre in Los Angeles.  (Eric Charbonneau)
LINK: Merchandise from the show, can be bought at wbshop.com and BuildABear.com.
Associated Press wire services helped contribute to this report.