Jets, Chiefs' fans react to Taylor Swift MetLife Stadium appearance
EAST RUTHERFORD, NJ - There was a Swifty change from Gang Green to a sea of Arrowhead red at Sunday night's Chiefs and Jets showdown at MetLife Stadium. 
"She thinks she's a Swifty," one New York Jets fan told FOX 5 NY, pointing toward his wife. 
"Nope, nope I've been a Travis Kelce fan for a while, it's just more popular now," she responded.
A certain 12-time-Grammy award-winning pop star may have a thing or two to with it.
Fans more than 1,200 miles from home base in Kansas City showed a strong presence in support of one the Chiefs' newest supporters.
"I have seen her live once, but I'll be so excited to see her again and say hi to her of course," said one Swift fan. "I definitely texted my group chat that you know maybe I'll see Travis and Taylor hug, wave at each other. That's a little you know impact on my motivation to be here."
She definitely caught a glimpse of the singer Sunday night after speculation she'd attend.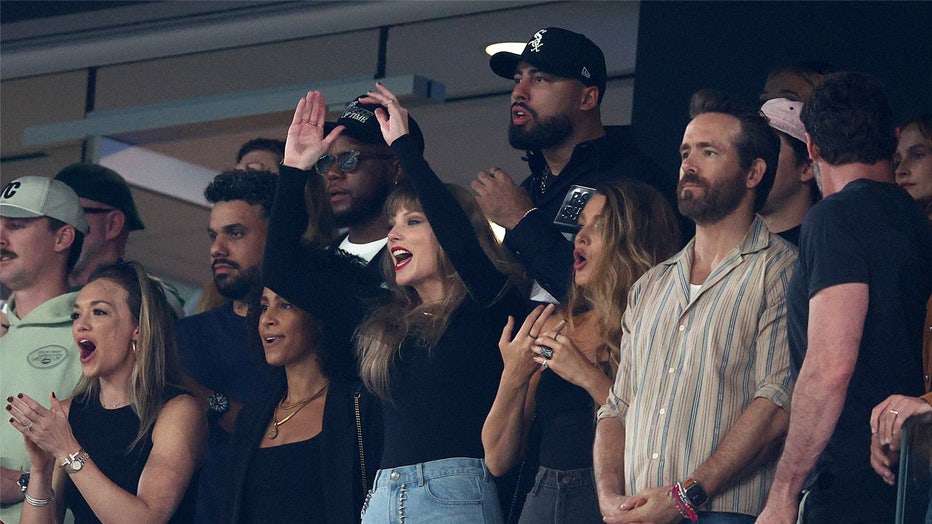 Singer Taylor Swift, Actors Blake Lively and Ryan Reynolds cheer prior to the game. (Photo by Elsa/Getty Images)
"Kudos to her because a lot of people have never heard of the Chiefs until she came on board and now everybody knows," another added.
There's maybe a sprinkle of truth in that sarcasm though. 
According to reports, prices for the game increased as much as 40% amid rumors Swift would be in attendance to support Kelce. 
StubHub said it's ticket sales doubled for the game after Swift's appearance the week before.
"We're not even Chief fans," one fan admitted. "This is a Swifty thing, definitely a Swifty thing."
Jets fans though, were unimpressed.
"It's a Jets game. I'm here for the Jets, not here for Taylor Swift," one fan told FOX 5 NY.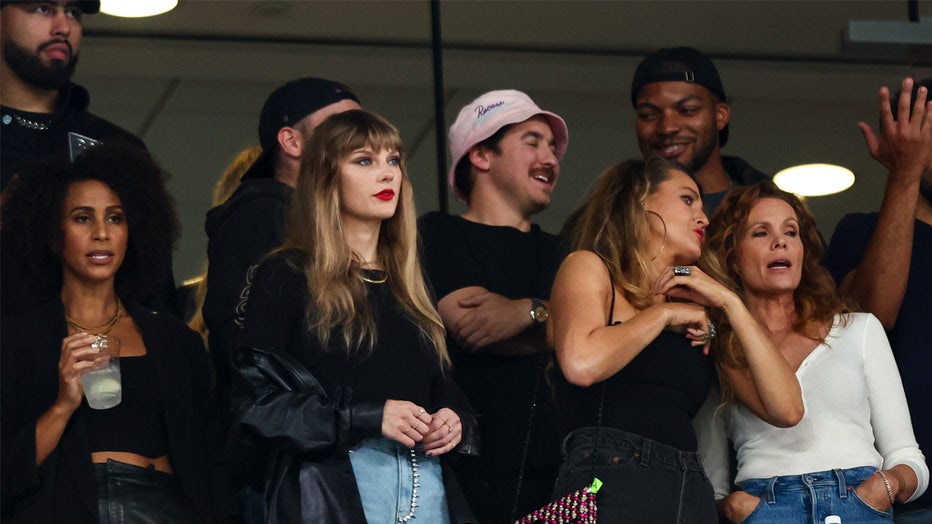 Taylor Swift watches from the stands during an NFL football game between the New York Jets and the Kansas City Chiefs. (Photo by Kevin Sabitus/Getty Images)
"That's their personal life what does that have to do with the game?" another Jets' fan questioned.
But Sunday's Swifty sighting was even satisfying for a few members of Gang Green. 
"She's beautiful, she's a good singer, we love her here," he said.