Suspect arrested after shootings of NYC gas station worker, Philadelphia parking worker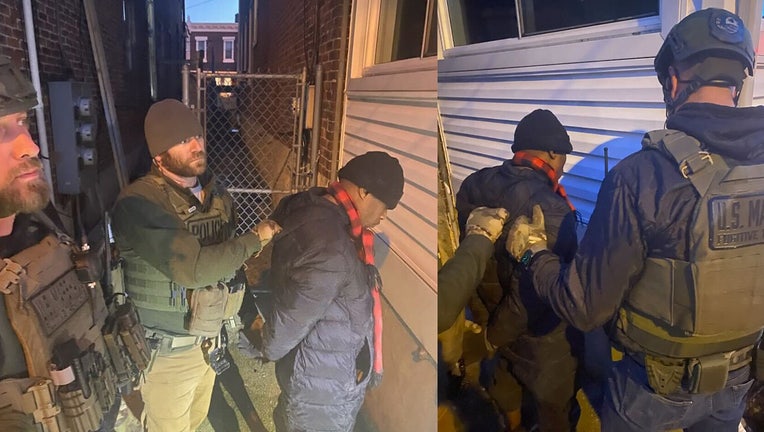 article
NEW YORK - Police say they have arrested the suspected wanted for allegedly shooting a gas station worker in the Bronx and a Philadelphia Parking Authority Officer.
Termaine Saulsbury, 39, was arrested Wednesday night in an abandoned house in Philadelphia, according to a spokesperson from the U.S. Marshal's Office.
RELATED: Shootings of Bronx gas station worker, Philadelphia parking worker may be linked: NYPD
Saulsbury is accused of shooting a Sunoco gas station employee in the head in the Allerton section of the Bronx on November 22. Police say he approached the locked Sunoco station on Boston Road and shot the victim, a 59-year-old man, twice at point-blank range.
EMS responded and rushed the victim to NYC Health and Hospitals/Jacobi where he was listed in critical condition.
Then, just days later on November 25, he allegedly shot Philadelphia Parking Authority Officer Timothy McKenzie in another brazen point-blank shooting. 
"We believe both acts right now appear to be random, there was no rhyme or reason to these incidents," Philadelphia Police Captain John Walker said about the shootings.