Survey: Holiday shoppers to spend more on gifts this year – here's what they plan to buy
As the holiday shopping season kicks off amid ongoing inflation, a new study shows that many consumers are still planning to participate and spend money gifting this year.
RetailMeNot surveyed more than 1,000 consumers to learn more about how they are shopping, spending and strategizing for the holidays.
The company found that the majority (79%) of consumers are planning to participate in holiday gift shopping this year, but many are focusing on looking for deals and less expensive items as inflation continues to impact budgets.
The survey found that electronics (83%), makeup & skincare (79%), toys & games (77%) and clothing (77%) are the top product categories that consumers are searching for deals and discounts on. 
The other products that consumers are likely to search for deals on this holiday season include home appliances, travel, jewelry, home improvement, media, and furniture.
While shoppers may be on the hunt for savings, the survey also found that holiday shopping budgets are much higher this year than last year. ($932 on average this year vs. $725 in 2022).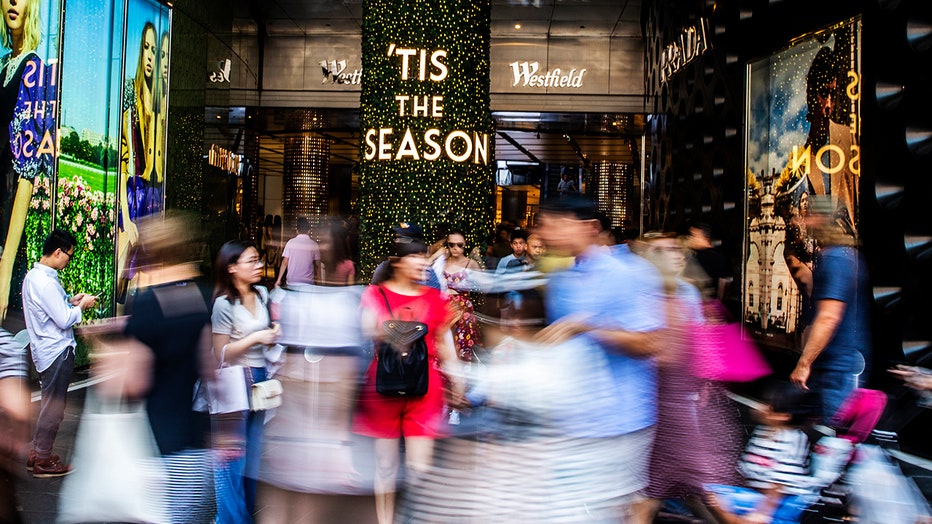 Holiday shoppers (Credit: Jenny Evans/Getty Images)
Of the $932 consumers plan to spend, about $732 will be spent on gifts and $200 on themselves.
RetailMeNot also asked what gifts and services consumers are most likely to buy this holiday season and according to their insights, gift cards are at the top of the list.
Gifts consumers are most likely to buy:
Gift cards: 54%
Clothing, including shoes and accessories: 47%
Toys and games: 42%
Money: 33%
Food and beverage (e.g., food baskets, wine, liquor): 30%
Restaurants (e.g., restaurant gift cards, treating the giftee out to a restaurant meal): 27%
Electronics (e.g., laptops, gaming consoles, smartphones): 24%
Makeup and skincare: 24%
Jewelry: 23%
When it comes to prioritizing their gift recipients, kids are still number one. However, more than half of shoppers (52%) plan to do some self-gifting this year, which is up from 45% last year. 
RELATED: Survey: Many holiday shoppers anticipate gift spending will be equal or exceed last year
This story was reported from Los Angeles.