Super Bowl fans will consume whopping number of wings, according to National Chicken Council
The amount of chicken wings Americans will eat over the course of the upcoming Super Bowl weekend is expected to be massive.
A total of 1.45 billion wings will be eaten for the occasion, the National Chicken Council predicted Wednesday. The trade association called this year's forecasted amount "record-breaking."
It also marks a year-over-year jump of 2%, according to the National Chicken Council. Last year, it anticipated Super Bowl LVI watchers would consume 1.42 billion. 
"The two main reasons are more favorable prices and more people getting back to normal and gathering for the Big Game, whether at home or at a bar/restaurant," Tom Super, a spokesperson for the National Chicken Council, said in a statement. "While Americans are seeing inflation impact almost every part of their lives, both wholesale and retail wing prices are down double digits from a year ago, according to USDA, and consumers are seeing a lot more features and promotions."
MORE: Super Bowl Snackday: 70 percent of fans stick to appetizers on gameday
FOX Business recently cited a report from economists at Wells Fargo who noted that wings have dropped 22% since January 2022. The report, which also provided information about costs for other popular Super Bowl foods, used data from the Bureau of Labor Statistics Consumer Price Indexes, the USDA Agriculture Marketing Service and Federal Reserve Economic Data. 
The Super Bowl is just over a week away, with it being scheduled for Feb. 12. The Philadelphia Eagles and the Kansas City Chiefs will be playing each other for the title at State Farm Stadium in Glendale, Arizona. 
The Eagles beat out the San Francisco 49ers to make it to the championship game, while the Chiefs topped the Cincinnati Bengals to do so.
Get updates on this story at FOXBusiness.com
More Super Bowl headlines
LiveNOW from FOX: Streaming live events, breaking news, and stories from around Arizona and the world: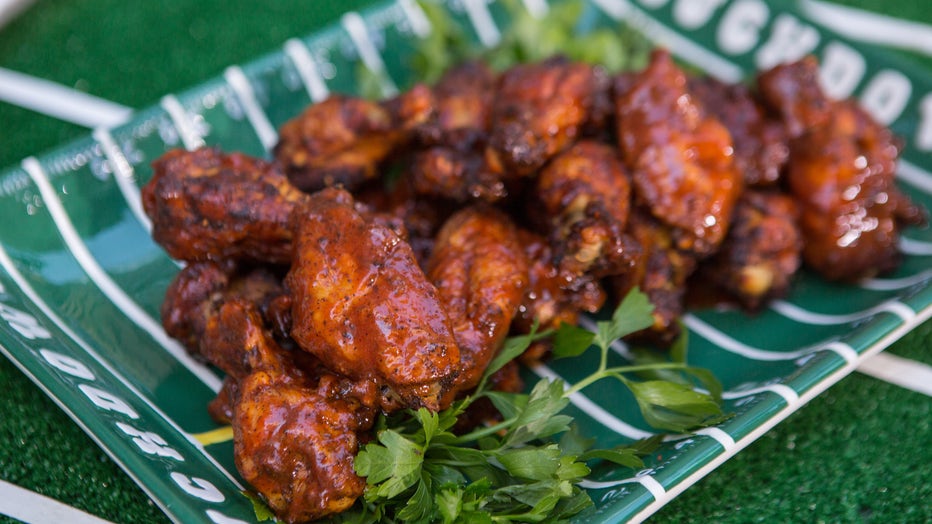 TODAY -- Pictured: Southern Barbecue Chicken Wings on Friday, October 20, 2017. (Photo by: Nathan Congleton/NBCU Photo Bank/NBCUniversal via Getty Images)