New Yorkers demand justice following arrest of stroller-pushing serial attacker
NEW YORK - Writer Kelly Kreth is among the New Yorkers weighing in on Thursday's arrest of 32-year-old Sam Mensah.
Mensah has been charged with assault after at least 6 people filed police reports that he on purpose ran into or otherwise hit them with the stroller he was pushing with a child he says is his son inside. The string of attacks happened along the Upper East Side and in several reported cases he spat on unsuspecting bystanders.
Kreth was one of the victims herself and as a journalist with the publication East Side Feed, she's been covering the incidents.
RELATED: Upper East Side terror: NYPD seeking stroller-pushing suspect
Kreth and East Side Feed's reporting prompted outreach from others who say Mensah also attacked them.
Kreth says "we were getting reports of multiple times a day that he was attacking people. I just don't it's beyond my comprehension that he was able to do this for so long to so many people."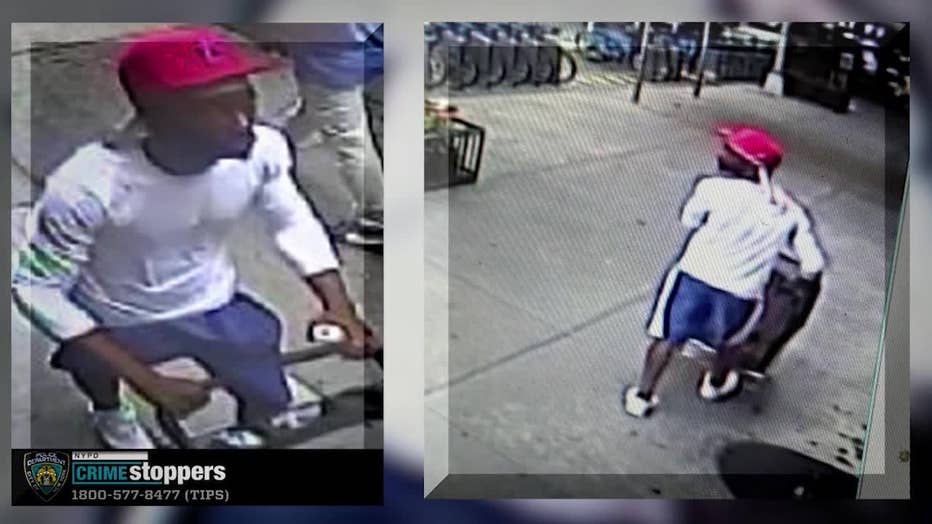 Police say that Mensah has at least 14 priors on charges including assault, robbery and grand larceny that go back to 2009.
Fox 5's Arthur Chi'en interviewed the son of a victim who says Mensah so violently attacked his elderly mother last weekend that she was injured.
We asked legal analyst Andrew Lieb if the track record of unprovoked attacks are escalating in violence, could Thursday's arrest mean Mensah will be off city streets. 
Lieb said "by the physical injury on the victim. We hope not for that for anyone, but that's when the charges become real serious, and we could get serious jail time."
As for Kreth, she's concerned that New York State bail reform laws could mean Mensah will be back allegedly harassing, menacing and assaulting unsuspecting New Yorkers.
She adds "not only do I personally have many, many fears that he will either get out very quickly, that there will be no bill said or even if there is a bail, that he'll do this again, because he was previously arrested several months ago, got out and then did all of this. So I have huge concerns."
We reached out to the Manhattan DA's office for more information on Mensah's case.  The office declined to comment until after his arraignment had taken place.