Stormy Daniels meets with prosecutors investigating Donald Trump
NEW YORK - Stormy Daniels' lawyer said the porn actor met Wednesday with prosecutors who are investigating hush money paid to her on behalf of former President Donald Trump.
Clark Brewster tweeted that Daniels met and answered questions from Manhattan prosecutors.
They have convened a grand jury that is looking into the 2016 payment. Brewster tweeted that Daniels would make herself available as a witness or for further questions, if needed.
READ MORE: New York prosecutors signal Trump may face criminal charges
A message seeking comment was sent to the Manhattan district attorney's office.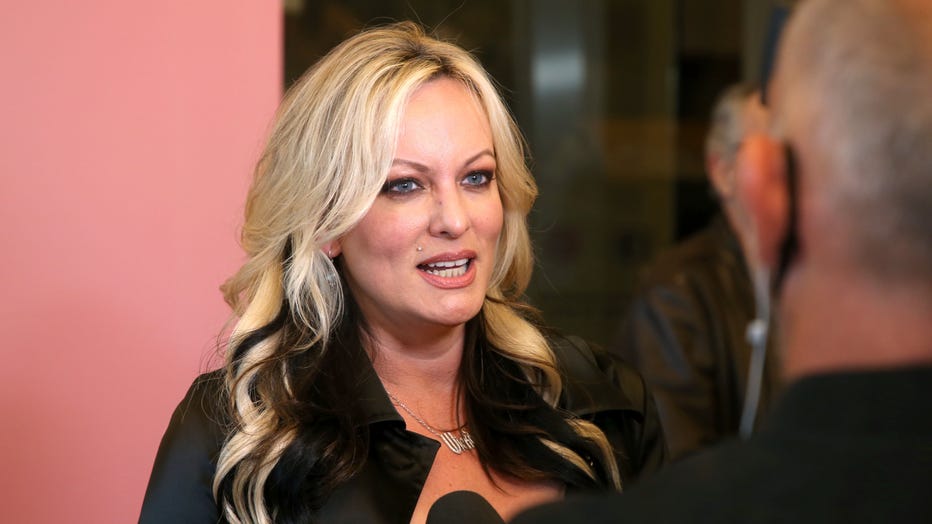 Stormy Daniels attends the Los Angeles Premiere Of Neons "Pleasure" at Linwood Dunn Theater on May 11, 2022 in Los Angeles, California. (Photo by Phillip Faraone/Getty Images)
Daniels tweeted her thanks to the attorney for "helping me in our continuing fight for truth and justice."
Daniels has said she had a 2006 sexual encounter with Trump that she didn't want, but didn't say no to. Trump says it never happened.
In the waning weeks of the 2016 presidential campaign, Trump's then-lawyer Michael Cohen said he paid Daniels $130,000 on the then-candidate's behalf. At the time, she was in negotiations to tell her story on television.
READ MORE: Cohen to testify before grand jury in Trump hush money probe
On Wednesday, Cohen testified before the grand jury investigating Trump. 
"I feel great," he told reporters as he entered the building, adding that he had no sense on when the grand jury might be asked by prosecutors to make a decision about an indictment. Cohen said he didn't expect to be back for a third day of testimony.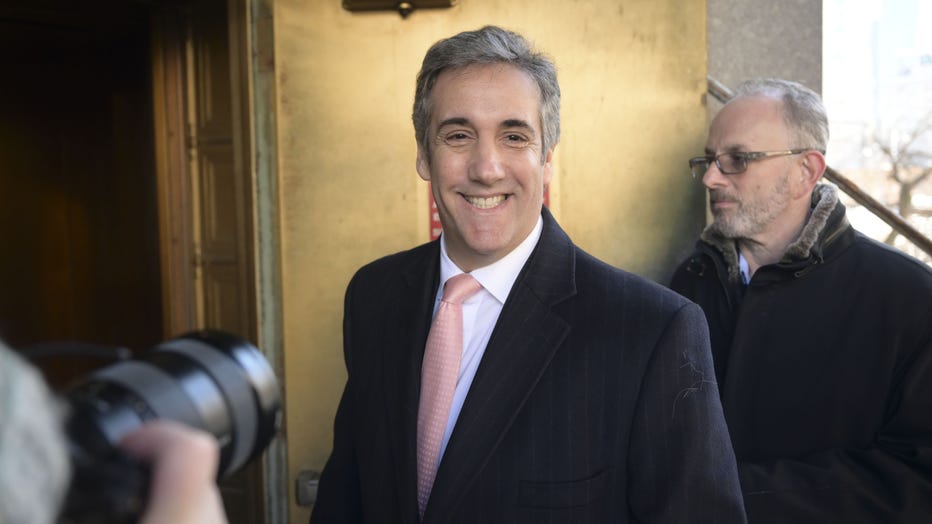 Michael Cohen, Donald Trump's former lawyer and fixer, walks out of a Manhattan courthouse after testifying before a grand jury, in New York, United States on March 15, 2023. (Photo by Fatih Aktas/Anadolu Agency via Getty Images)
Federal prosecutors in 2018 charged Cohen with campaign finance crimes related to the payment, and a similar $150,000 payout he helped arrange to the Playboy model Karen McDougal, arguing that they amounted to impermissible gifts to Trump's election effort. Trump also denied having an affair with McDougal.
Trump was never charged by federal prosecutors, however. Manhattan prosecutors have been examining whether any state laws were broken in connection with the payments or the way Cohen was paid by the Trump Organization for his work to cover up the alleged affairs.
READ MORE: Michael Avenatti representing himself in case vs. Stormy Daniels
Cohen and federal prosecutors said the company paid him $420,000 to reimburse him for the payment to Daniels and to cover bonuses and other supposed expenses. The company classified those payments internally as legal expenses.
Falsifying business records can be a misdemeanor under state law, or a felony if the fudging of paperwork is done in connection with a more serious crime.
Trump and his lawyers have said he was extorted into paying the money to Daniels and should be considered the victim in the investigation. Daniels and the lawyers who helped arrange the payment have denied extorting anyone.
The former president's lawyer said he was invited to testify before the grand jury but has no plans to do so.