State Department issues 'worldwide caution' advisory amid Israel-Hamas war
The U.S. State Department issued a 'worldwide caution' alert Thursday amid fears the Hamas-Israel conflict could spread across the region.
"Due to increased tensions in various locations around the world, the potential for terrorist attacks, demonstrations or violent actions against U.S. citizens and interests, the Department of State advises U.S. citizens overseas to exercise increased caution," officials wrote Thursday.
The department also urged U.S. citizens to stay alert in locations frequented by tourists. They also urged people to enroll in the Smart Traveler Enrollment Program (STEP) to receive information and alerts and make it easier to locate travelers in an emergency overseas.
The alert comes amid protests that have erupted throughout the Middle East in response to the Israel-Hamas war. The last time the department issued such a warning was in August 2022, following the counterterrorism strike in Afghanistan that killed al-Qaida leader Ayman al-Zawahiri.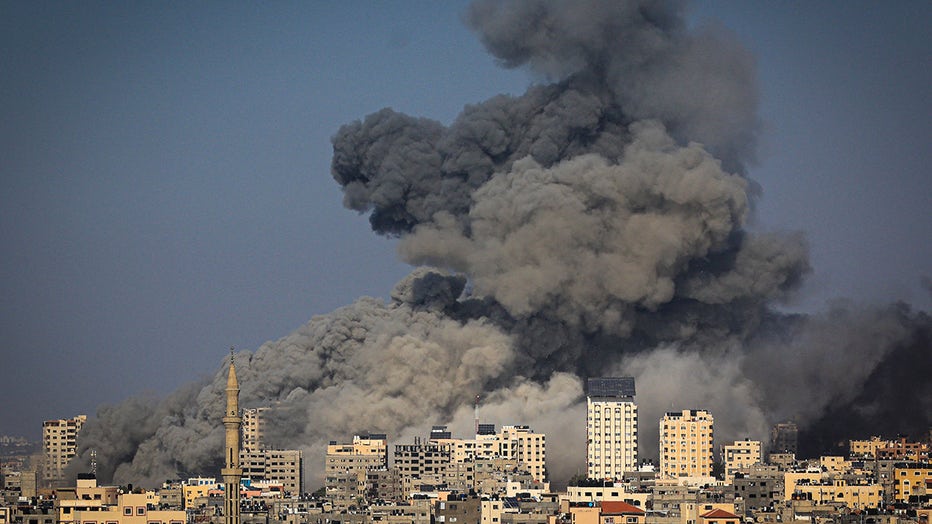 Smoke billows during Israeli air strikes in Gaza City on October 12, 2023. (Credit: MAHMUD HAMS / AFP) (Photo by MAHMUD HAMS/AFP via Getty Images)
On Tuesday, the department also raised the Travel Advisory for Lebanon and Israel to a "Do Not Travel" Level 4 and updated the alert to reflect the authorized departure of family members of U.S. government personnel and some non-emergency personnel on a case-by-case basis.
The "Do Not Travel" alert to Lebanon was issued "due to the unpredictable security situation related to rocket, missile, and artillery exchanges between Israel and Hizballah or other armed militant factions," the State Department said. 
"Reconsider travel to Lebanon due to terrorism, civil unrest, armed conflict, crime, kidnapping, and Embassy Beirut's limited capacity to provide support to U.S. citizens," the department continued Tuesday.
RELATED: Israel's defense minister promises ground invasion of Gaza, tells troops to be ready
The war began on Oct. 7 after Hamas militants stormed into Israel, and in response, Israel vowed to destroy the militant group. The Hamas-run Gaza Health Ministry said that 3,785 Palestinians have been killed and more than 12,500 others have been wounded.
More than 1,400 people in Israel have been killed. An Israeli military spokesperson said that the families of 206 people believed to have been captured by Hamas and taken into Gaza had been notified.
This is a developing story. Check back for more updates.
This story was reported from Los Angeles. The Associated Press contributed.