Starbucks 'Pink Drink' hitting store shelves nationwide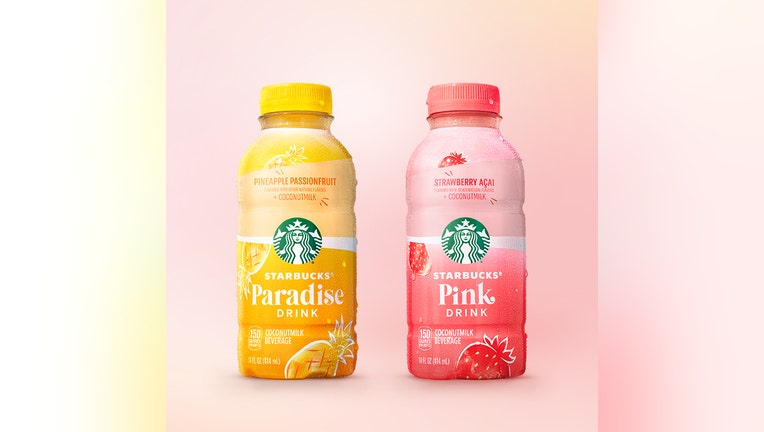 article
Starbucks is bottling its popular Pink Drink and bringing it to store shelves nationwide.
The drink – strawberry and açaí flavors combined with coconut milk and fruit juice – was created by a Starbucks customer and went viral in 2017. It didn't take long for the Pink Drink to get a permanent spot on the Starbucks menu.
The Pink Drink, along with the coffee chain's Paradise Drink, will be at grocery stores, convenience stores and other retail chains sometime in April. They'll sell for a suggested price of $3.67 a bottle.  
The company is also jumping on the food brand-couture bandwagon with a fashion line planned for the ready-to-drink bottles.
Starbucks is also launching mini versions of their bottled frappucinos in stores, and in March, they added Cinnamon Caramel Cream Nitro Cold Brew to the menu for the Spring season.
READ MORE: Family forced to cancel vacation after venti-sized tipping error at Starbucks
Meanwhile, their olive-oil infused coffee drinks, which debuted in Italy in February and later at select stores, are taking social media by storm for their unpleasant side effects that have customers "needing to use the restroom, if [you] know what I mean."