Singer Bret Michaels adopts heroic husky also bearing rock star's name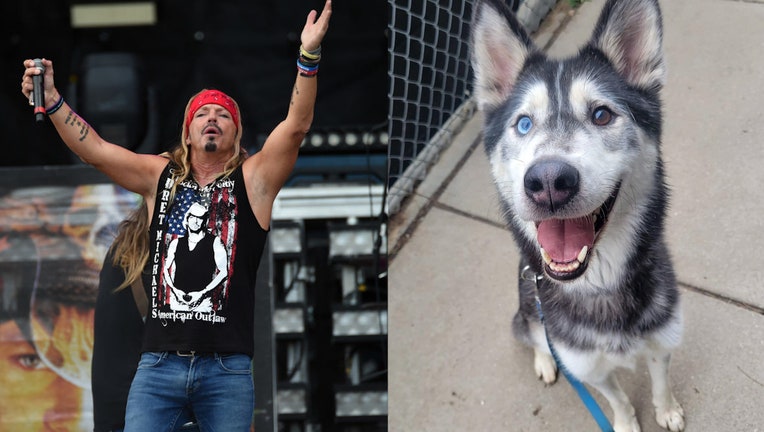 article
OMAHA, Neb. - Rock Star Bret Michaels is now the proud owner of a heroic dog that shares the same name as the Poison singer. 
Bret Michaels the dog gained headlines for donating blood for a one-time life-saving transfusion on a severely anemic kitten in Nebraska. 
The Nebraska Humane Society then shared the heartwarming story on its Facebook page. 
Bret Michaels, the 60-year-old singer, eventually saw the post and reached out to the humane society to ask about adopting it. 
RELATED: Husband, wife take care of special needs kittens through their rescue
"He has had huskies and currently has German shepherds and he was very interested in adopting the dog," NHS spokeperson Pam Wiese told FOX Television Stations. 
But just because Michaels is the front man for the rock band Poison doesn't mean he didn't have to go through the adoption process like everyone else. 
The singer had to set up a foster home first before officially adopting the dog. 
Bret Michaels the dog is six years old when he helped saved a kitten with a xenotransfusion, which is a blood transfer from one species into another. 
The society's medical staff said they were working on a trio of month-old kittens who had been brought in as strays. 
"They were dirty, cold, and covered in fleas," the society wrote on its Facebook page. 
RELATED: Tortoise lost for 3 years in Florida returns home after only 5-mile journey
However, the third kitten was described as "wobbly, weak, and lethargic." They believe the kitten was suffering from flea anemia. The condition is described as a flea infestation with normally affects a small percentage of healthy red blood cells in adults, but for a small kitten, the impact could be far greater.
After Bret the dog donated his blood, the kitten became healthier. However, it's not a permanent solution. 
According to the Washington Post, the society staff had named the dog, not collared or microchipped, after the singer for two reasons, one being because the staff usses themes to name the strays that come in. Also, the person who found the stray and took him to the shelter was ironically also named Bret Michaels. 
This story was reported from Los Angeles.