19-day search for puppy ends happily after community rallies to find her
MARICOPA, Ariz. - Homeward Bound the movie came to life in Maricopa this month as a 19-day search for a puppy lost in the desert came to an end.
Sweet year-old Labradoodle Winnie has been through a lot.
Babette and Curtis Beaupre moved to Maricopa in October and wanted a puppy. They found Winnie in Tempe.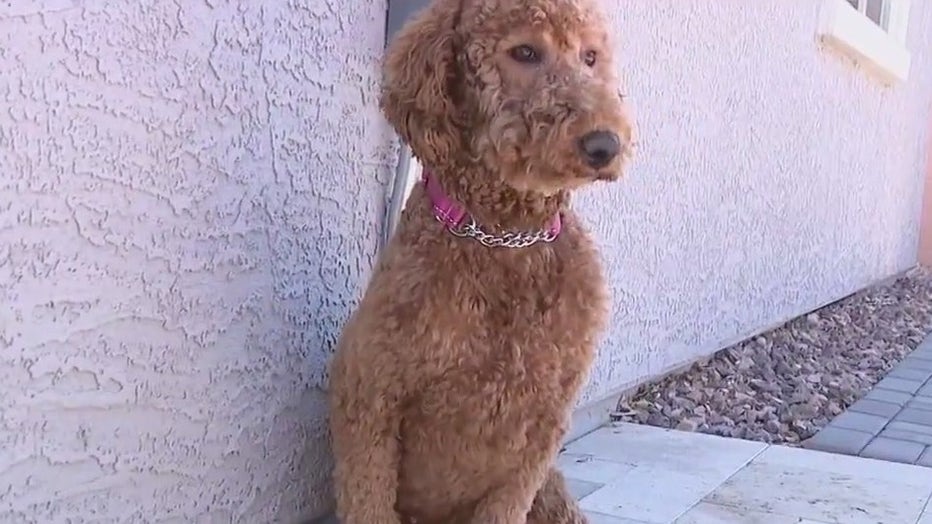 "She was awfully matted and needed a bath and groom," Babette said.
On the way home from adopting her, they stopped for a haircut along Highway 347. That's when the ordeal began.
"She slips out of her collar because I think her hair was conditioned and smooth, and she got out and ran like the wind," Babette said.
"We got in the car and tried to follow her. She was in full panic mode, as fast as she could go," Curtis said.
The search began. Lost dog flyers were posted. Social media pleas were made for the year-old girl whose new owners are strangers to her.
Then, something magical happened. The community rallied.
First, she was spotted at McDonald's. Then, Walmart. A few days later at Auto Zone.
Every time she'd run off again.
"We just couldn't get her. Tried lassoing her, but she'd slip out. Get in a foot or two, but she didn't know us and she'd take off again," Curtis said.
HARTT (Humane Animal Rescue & Trapping Team Arizona) got involved in trying to trap her once she was spotted 10 miles away in a mountain – the groomer's ribbon was still in her hair.
"It was outrageous. A hundred degrees for 10 days straight. There are vultures circling around. We think we're seeing her and couldn't find her. Foxes, coyotes. First day we put a trap out there was a rattle snack next to the trap, so we moved the trap. No luck still," Curtis said.
So, they called Bob Coester, a pilot.
"I'm going to go flying looking for a dog," he said.
The veteran pilot is a friend of a friend of a volunteer.
He took his light-sport aircraft up with his co-pilot Charlie and searched.
"Absolutely. I'd be glad to do that. Nothing worse than a lost pet," Coester said.
"Just like, wow. Nobody is giving up on this girl. No one," Babette said.
After 19 days, they found her. Thin. Matted. Scared. But home.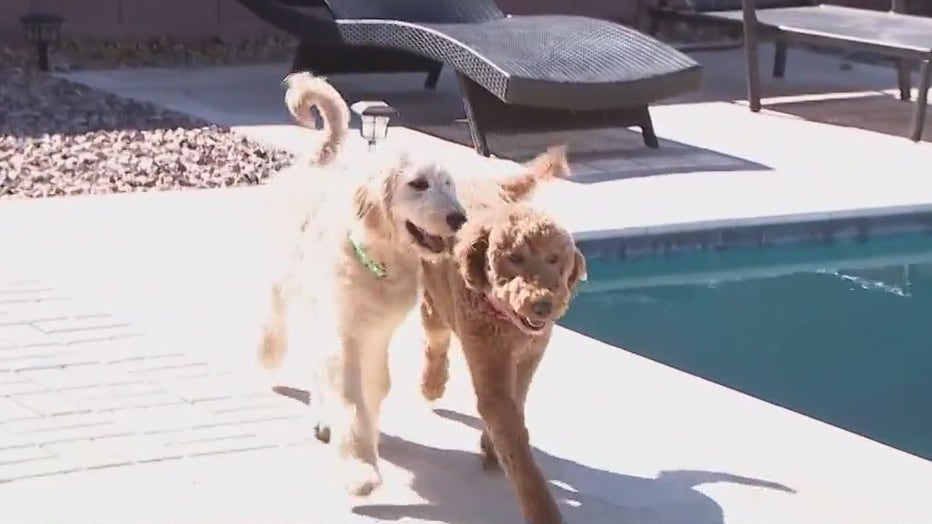 "It was just a crazy moment of she's finally captured," Babette said.
Coester said he was happy to help do his part.
The Beaupre family couldn't thank volunteers enough for bringing Winnie home.