Project aims to clear colonial-era 'witches' who weren't
Hundreds of years after hysteria set into colonial America, leading to the hanging of more than a dozen people convicted of witchcraft, ancestors of the accused are working to clear their names.
Sara Jack and Josh Hutchinson, each descendant of witch hunt victims themselves, are at the helm of several groups working to exonerate witch hunt victims in Connecticut and Massacusettes.
The Connecticut Witch Trial Exoneration Project exonerated those who were wrongfully accused of witchcraft in Connecticut decades before the infamous Salem witch trials began in neighboring Massachusetts. 
Connecticut's witch trials were held in the mid-to-late 1600s. In each of the New England colonies, witchcraft was considered a capital offense. 
Many historians believe fear and anxiety among the religiously strict English settlers led to the witch trials, noting how life was very difficult, given epidemics, floods, cold winters and starvation. Often, accusations started as a quarrel, or the death of a child or a cow, or even butter that couldn't be churned.
Many of the people executed as witches were poor, single mothers, the Associated Press has reported.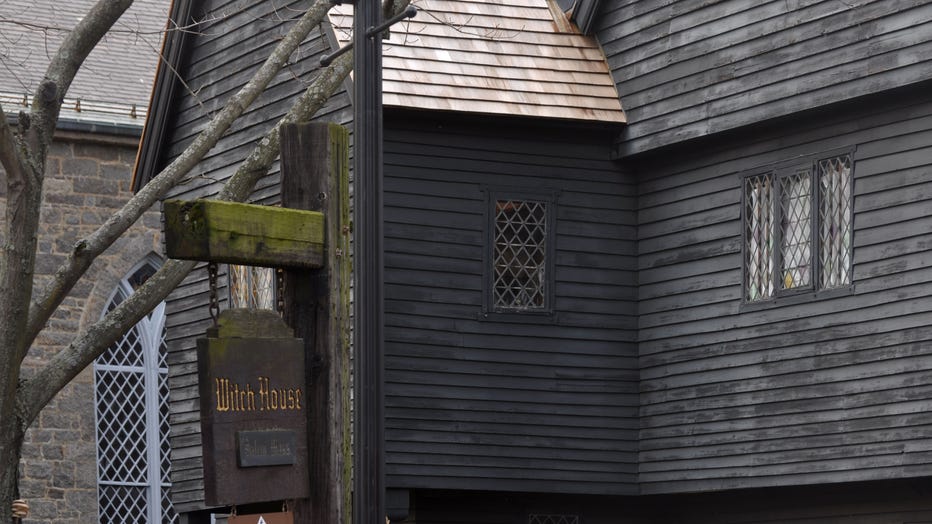 The Judge Jonathan Corwin House also known as The Witch House: Black old historical house in Salem, MA, is the only structure still standing in Salem with direct ties to the Witchcraft Trials of 1692. via Getty Images
The project's work began in 2022 when the last accused Salem witch, Elizabeth Johnson Jr., was formally exonerated. Last year was also the 375th anniversary of the first witchcraft execution in the American colonies.
The group has said that modern-day DNA testing has really helped inspire the movement, as more people are beginning to learn they are related to the accused witches.
"I saw that nothing was really done to memorialize the Connecticut witch trial victims and that's what initially got my interest," Jack said. "And I wanted to understand the history and I wanted to see what are the ties between what happened in Massachusetts and what happened in Connecticut. And then doing the work, talking to the academics and the advocates across the globe, we realized that it has been one big witch hunt."
"We still have witch hunting today in various forms. You see it, the metaphorical kind of witch hunt where people are regarded as "the other" and are persecuted. And then we also have very literal witch hunting, where people are being murdered for supposedly practicing witchcraft that they're not actually guilty of," Hutchinson told LiveNOW from FOX, citing this case in El Paso, Texas and this case in New York. 
"All of the victims were totally innocent. And we do believe that a miscarriage of justice was carried out and that it's time to make amends," he also said.
Earlier this year, Connecticut senators voted 33-1 in favor of a resolution that officially proclaimed the innocence of 12 women and men. It also passed the House of Representatives and does not require a governor's signature because it's a resolution. 
"It's important to right the wrongs of the past so we learn from them and move on and not repeat those mistakes," Hutchinson said at the time. 
RELATED: What is Day of the Dead? A look into its history and how to celebrate
"I encourage people to do some research, reading and listening and find out about the history and what's happening today in our world," Jack told LiveNow from FOX. 
Presently, the two are working to go beyond the Salem trials and clear more names of victims in Massachusetts. 
They say more than 200 people were accused in the state, with only about 30 names being cleared by legislation so far. They're working to acknowledge the others with a petition. 
You can hear more from them in the video player above. Hutchinson and Jack also have a podcast, "Thou Shalt Not Suffer: The Witch Trial Podcast," that discusses history, current events and all aspects of witch trials. 
This story was reported from Detroit.