Rupert Murdoch announces transition to new role of Chairman Emeritus of FOX Corp and News Corp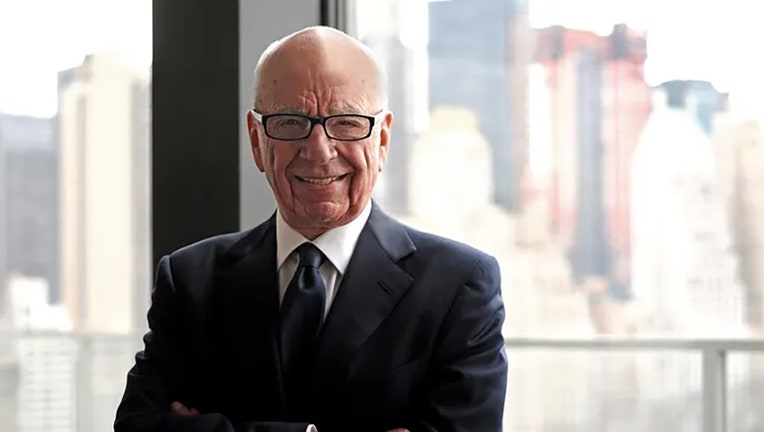 article
Media mogul Rupert Murdoch is transitioning from his roles as Chair of Fox Corporation and Executive Chairman of News Corp, he announced on Thursday.
Murdoch, 92, informed colleagues in a letter Thursday of his decision, noting he was in good health. He will officially make the transition in November, and his son Lachlan will become the sole chairman of both companies.
"I am writing to let you all know that I have decided to transition to the role of Chairman Emeritus at Fox and News," Murdoch wrote. "For my entire professional life, I have been engaged daily with news and ideas, and that will not change. But the time is right for me to take on different roles, knowing that we have truly talented teams and a passionate, principled leader in Lachlan who will become sole Chairman of both companies. Neither excessive pride nor false humility are admirable qualities. But I am truly proud of what we have achieved collectively through the decades, and I owe much to my colleagues, whose contributions to our success have sometimes been unseen outside the company but are deeply appreciated by me.
"Whether the truck drivers distributing our papers, the cleaners who toil when we have left the office, the assistants who support us or the skilled operators behind the cameras or the computer code, we would be less successful and have less positive impact on society without your day-after-day dedication. Our companies are in robust health, as am I. Our opportunities far exceed our commercial challenges. We have every reason to be optimistic about the coming years - I certainly am, and plan to be here to participate in them."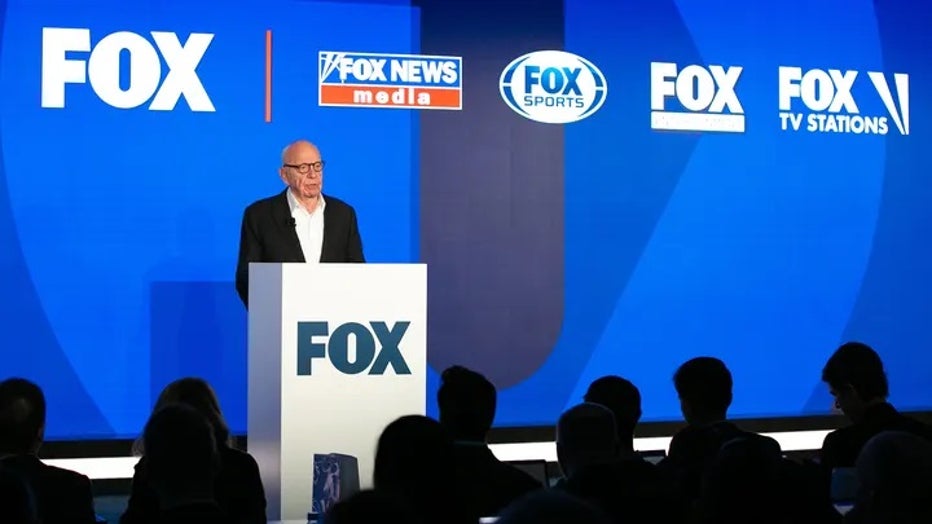 Rupert Murdoch addresses shareholders, analysts and the media at the Fox Corporation Investor Day in 2019. Credit: Frank Micelotta/Fox Corp © 2019
Murdoch went on to say the battle over freedom of speech and freedom of thought had never been more intense, and he said his family remained firmly committed to that cause. He criticized both contemptuous elites and the media in "cahoots" with them for pushing narratives rather than seeking the truth.
"In my new role, I can guarantee you that I will be involved every day in the contest of ideas," he wrote.
Lachlan Murdoch released an announcement congratulating his father and the legacy he's left at his enormously influential companies.
"On behalf of the FOX and News Corp boards of directors, leadership teams, and all the shareholders who have benefited from his hard work, I congratulate my father on his remarkable 70-year career," said Lachlan Murdoch. "We thank him for his vision, his pioneering spirit, his steadfast determination, and the enduring legacy he leaves to the companies he founded and countless people he has impacted. We are grateful that he will serve as Chairman Emeritus and know he will continue to provide valued counsel to both companies."
Murdoch's media empire includes FOX News Channel, which launched in 1996 under News Corp and quickly established itself as a leader in 24-hour news coverage. It recently celebrated its 25th anniversary and has consistently dominated its competition in the ratings, becoming one of the most influential and closely watched news sources in the world.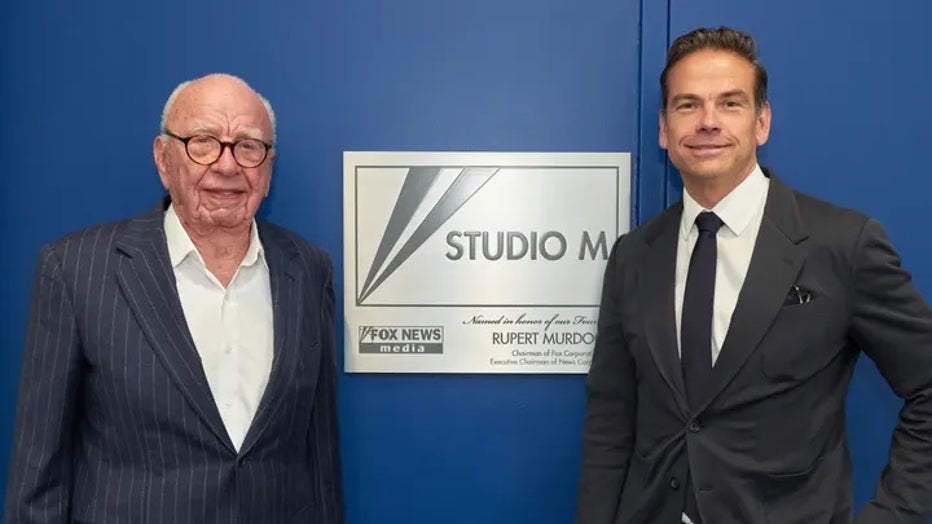 Fox Corporation chairman and News Corp executive chairman Rupert Murdoch and Fox Corporation Executive Chairman and CEO Lachlan Murdoch. (FOX)
Murdoch was Executive Chairman of 21st Century Fox from 2015 to the closing of the merger of 21st Century Fox and The Walt Disney Company in March 2019. Murdoch served as CEO of 21st Century Fox from its inception as News Corporation in 1979 until 2015 and as its Chairman from 1991 to 2015.
Murdoch's career has leaped continents as he's put his stamp on the entire globe. 
In 1954 in his mid-20s, Murdoch took control of News Limited, a public corporation based in his home nation of Australia and previously run by his father, Sir Keith Murdoch. From there, his company bought and founded Australian newspapers and then looked internationally, gaining control of the United Kingdom's News of the World and The Sun in 1969, and subsequently buying several U.S. publications, including the New York Post and The Village Voice.
In 1980, News Corporation was established to consolidate international operations of its growing roster of newspapers, magazines and television assets. By 1985, Murdoch took ownership of Twentieth Century Fox as well as some regional television stations in some major U.S. markets.
Rupert Murdoch greets the then Prime Minister of Australia Tony Abbott at an event commemorating the 50th anniversary of The Australian newspaper. Credit: News Corp Australia © 2014 
The FOX Broadcasting company was launched in 1986, and by 1996, FOX Sports was a smashing success and FOX Network had become the top-ranked television group in the country.
In 2019, led by Mr. Murdoch, Fox Corporation was launched as a standalone, publicly traded company following the separation of 21st Century Fox in a deal that yet again redefined the U.S. media landscape. As Fox Corporation, the company produces and distributes content through such brands as FOX News Media, FOX Sports, FOX Entertainment, FOX Television Stations and Tubi Media Group.
Murdoch has been awarded the Companion of the Order of Australia (A.C.) for services to the media and to newspaper publishing in particular. In 2014, he was inducted into the Television Academy Hall of Fame. He and his family have made contributions to various educational, cultural, and medical charitable organizations throughout the United States, United Kingdom, Australia, Asia and Israel.