Groundbreaking robotic surgery helps New York man walk again
NEW YORK - Amir Djabini says he has a new lease on life thanks to a groundbreaking spinal surgery performed by doctors utilizing two robots.
That right's – two robots.
According to Mount Sinai Hospital, Amir is one of the first to go through with a 360-degree spinal fusion.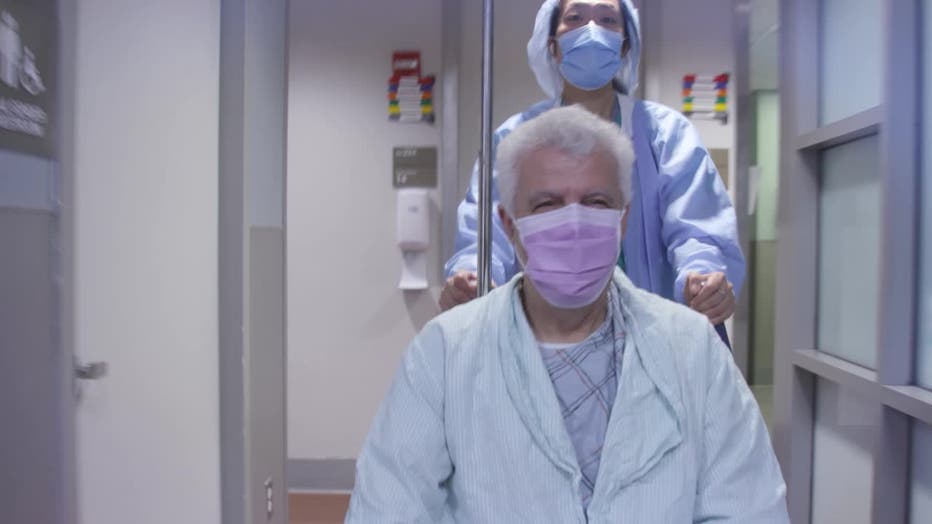 "I am very excited and willing to do it," Amir said, "and be the first one and help others and see that this technology is available."
Before the surgery, Amir had been dealing with severe lower back pain for months. The pain took a toll on him, making it difficult to walk at times.
"The pain is not bearable," he complained. "That's the problem."
He tried physical therapy and pain meds, but nothing worked.
So doctors at Mt. Sinai suggested an innovative surgery for his condition.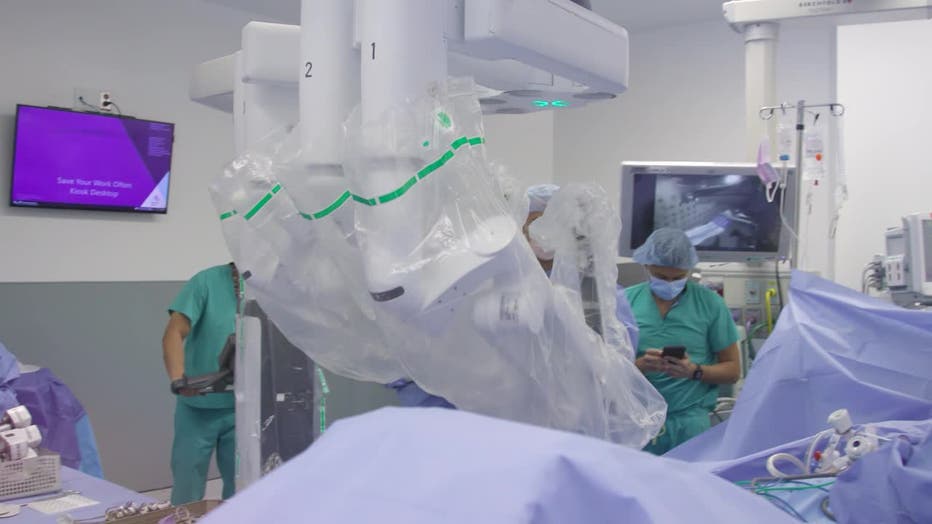 "This patient had spondylosis, which means they had arthritic changes to the disc and narrowing of the disc and vertebrate," explained Mount Sinai's Dr. Jeremy Steinberger. "In addition to that, he had a fracture to both sides and a degenerative fracture in a part of the bone called the pars." 
Video taken in December from inside the surgery room shows two robots – under the doctor's supervision – begin prepping for the surgery.
"For the first part of the surgery, we used the DaVinci robot, which allowed us to get access through the abdomen to the spine where we were able to replace a disc with a cage that increases the height of the disc," Dr. Steinberger continued. "We flipped the patient and used a different robot called the globus robot that allowed us to put screws into the bone with extremely high accuracy and precision." 
Dr. Steinberger says this innovative surgery is meant to be less invasive than a traditional spinal surgery, but still deliver the same results. "We were able to do it through small ports and keeping and preserving all the muscle and ligaments intact in doing so."
Two months post-surgery and, with his wife by his side helping with recovery, Amir says he's never felt better.
"The recovery has been great. I don't have the pain. I can walk any distance."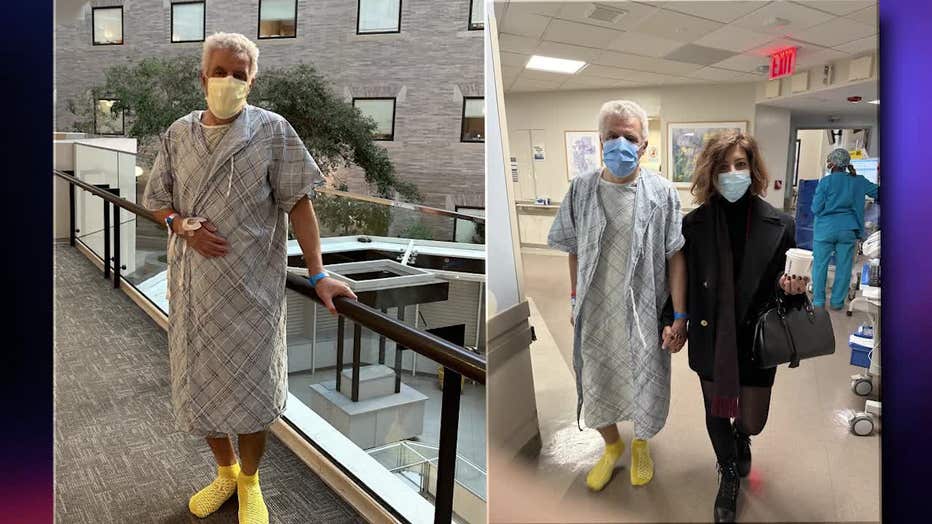 This innovative surgery has been a highlight in Dr. Steinberger's medical career and he hopes that this can help more patients.
"This is a really big step into the future."