Reese's Peanut Butter Cups aficionados baffled by correct pronunciation of fan-favorite candy
article
Hershey's Reese's Peanut Butter Cups are a fan-favorite — but are you saying the candy's name correctly?
When Parade.com asked for tips on pronouncing the top-selling chocolate treat, a spokesperson for Hershey's pointed the outlet to a Halloween commercial narrated by actor/comedian Will Arnett.
Parade noted that the candy sounds like the possessive form of actor/director Reese Witherspoon's first name, and rhyme with "pieces."
Despite Hershey pronouncing the peanut butter cups as Rees-IS, many people call it Rees-EES.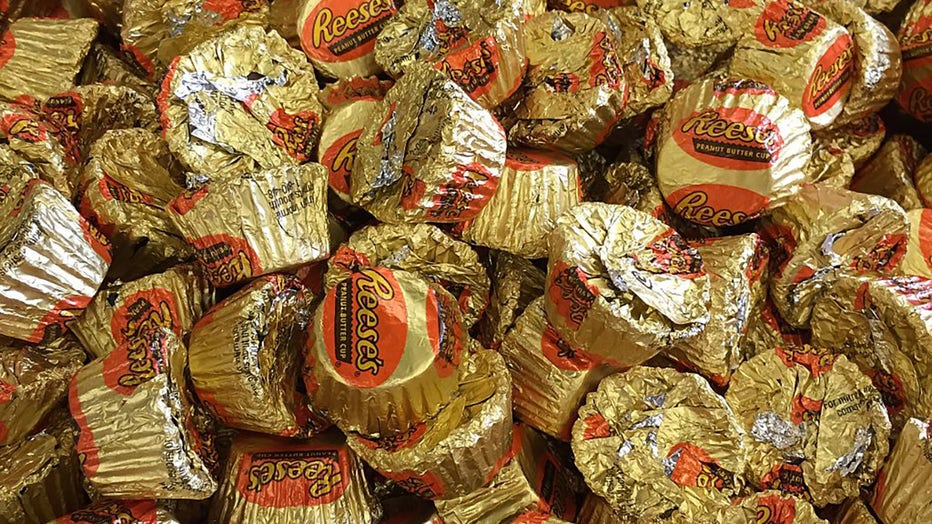 FILE - Reese's Peanut Butter Cups are pictured. (Credit: Getty Images)
VEGAN BUTTERBEER ADDED TO MENUS AT UNIVERSAL'S WIZARDING WORLD OF HARRY POTTER
The History of Reese's 
According to Hershey's Chocolate World the "ingenious flavor combination" Reese's Peanut Butter Cups can be traced back to 1928. 
TOBLERONE CHOCOLATE BARS LOSING SWISS MOUNTAIN LOGO: REPORTS
The creator, Harry Burnett Reese, an employee of The Hershey Company, created Reese's Peanut Butter Cups in his basement. 
In 1963, The Hershey Company purchased his invention for $23.5 million.
GET FOX BUSINESS ON THE GO BY CLICKING HERE
"We rank his invention pretty high on the list of modern marvels," the company said.