90-year-old NYC candy store owner brutally assaulted
NEW YORK - An elderly Manhattan store owner was knocked unconscious in a brutal attack right outside his shop.
Ramon 'Ray' Alvarez was attacked Tuesday morning in the East Village.  He said he was on the sidewalk in front of Ray's Candy Store around 3 a.m. when two men carrying cases of seltzer water walked up and tried to get him to buy them.
When he declined, Alvarez says one of the men threatened him and pulled out what appeared to be a belt with a rock attached to it and assaulted him in the face. He collapsed onto the ground and the men got away.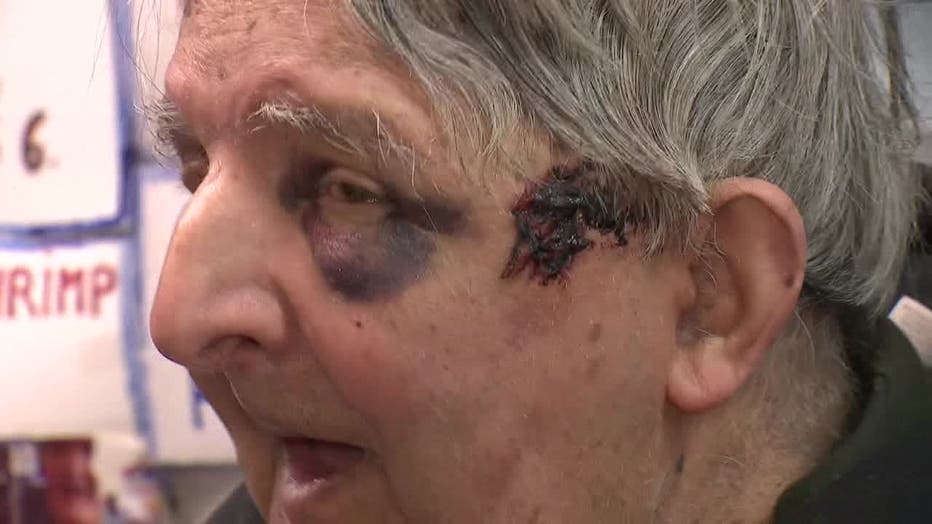 Ray Alvarez shows the injuries from his attack.
"I feel good," Alvarez said on Thursday afternoon but admitted that he still can't chew food.
He's worried his jaw may be broken but when asked if he had gone to the doctor he said, "Nah."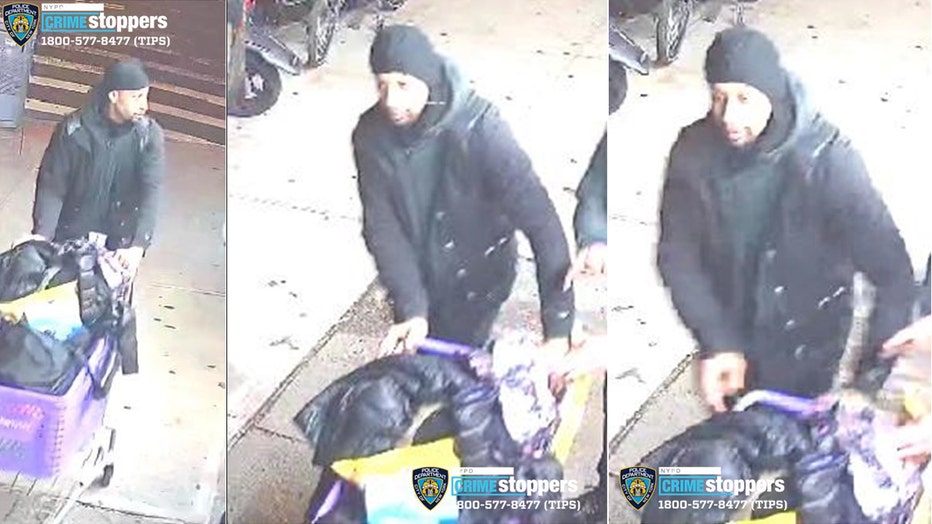 The NYPD released images of a man wanted for questioning in connection with the attack.
The NYPD released images of a person of interest wanted in connection with the attack. He was seen pushing a shopping cart down a sidewalk.
FOX 5 News featured Alvarez in a report in November when his shop was having financial problems.  Ray's Candy Store has been in the neighborhood since 1974.  A GoFundMe was set up to help him get on better financial footing.
Alvarez came from Iran in the 1960s and became a U.S. citizen.