Pudu fawn on display at the Queens Zoo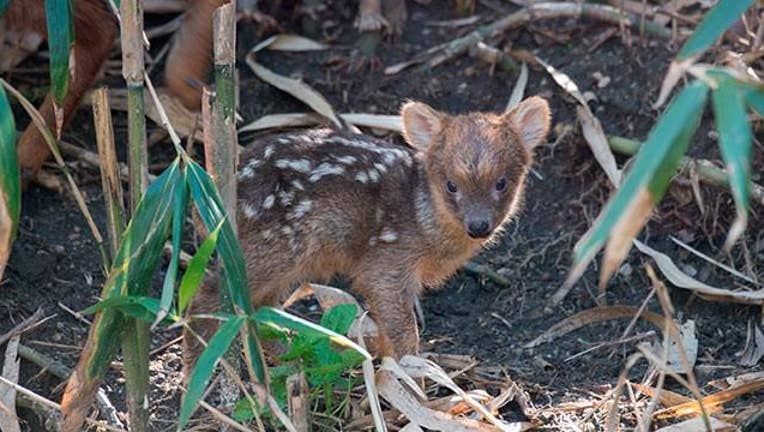 article
NEW YORK - A southern pudu fawn born at the Queens Zoo a few weeks ago is on display to visitors, the Wildlife Conservation Society announced.
She was born April 29 and weight one pound, the WCS said. But pudus, the world's smallest deer species, don't grow very big. An adult pudu could reach about 20 pounds.
"What the pudu lacks in size, it makes up in strategy," the WCS said in a news release. "They are generally shy and solitary, preferring to hide in thick vegetation. When chased, pudu run in a zig-zag pattern to escape predators including owls, foxes, pumas, and small cats."
The southern pudu is native to Chile and Argentina. The International Union for Conservation of Nature has designated the pudu "vulnerable."
The Queens Zoo, located in Flushing Meadows-Corona Park, participates in a cooperative breeding program with other zoos called the Species Survival Plan to make sure that captive animal populations are genetically viable.
The Wildlife Conservation Society's mission is to protect wildlife and wild places around the world through science, conservation, and education programs and its network of zoos and aquarium in New York City.