Powerful photo of woman praying with deputy goes viral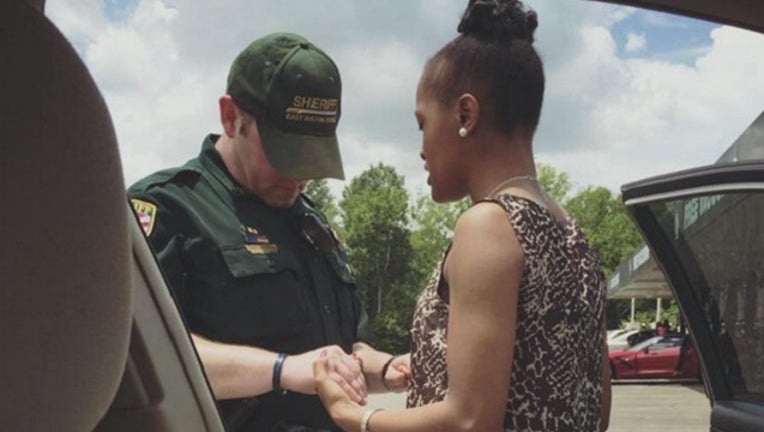 article
(FOX NEWS)- With so many Americans divided over the ongoing debate about policing and race, here's a story that gives you hope.
A powerful Facebook post showing a Louisiana woman praying with a Baton Rough sheriff's deputy is going viral and resonating with people all across the country.
Kim Muyaka posted the photo of her and the uniformed officer praying over the weekend, writing, "Violence is not the answer."
Muyaka told the Independent Journal Review that she felt God calling her to pray with the deputy: