Postal worker rescues beagle after venomous snake bite
Neither snow nor rain nor heat nor gloom of night – nor snake venom – would keep one USPS worker from going above and beyond for a Georgia family. 
Holle Prigmore was delivering mail on Sept. 22 in Buchanan, Georgia, when she happened to be in the right place at the right time. 
Video shared by Kelsey Proctor showed Prigmore holding up her phone with a typed message facing the camera that read, "Little beagle bit by copperhead." 
Prigmore proceeded to take Proctor's dog, Ginger, to a local vet to be treated for the bite.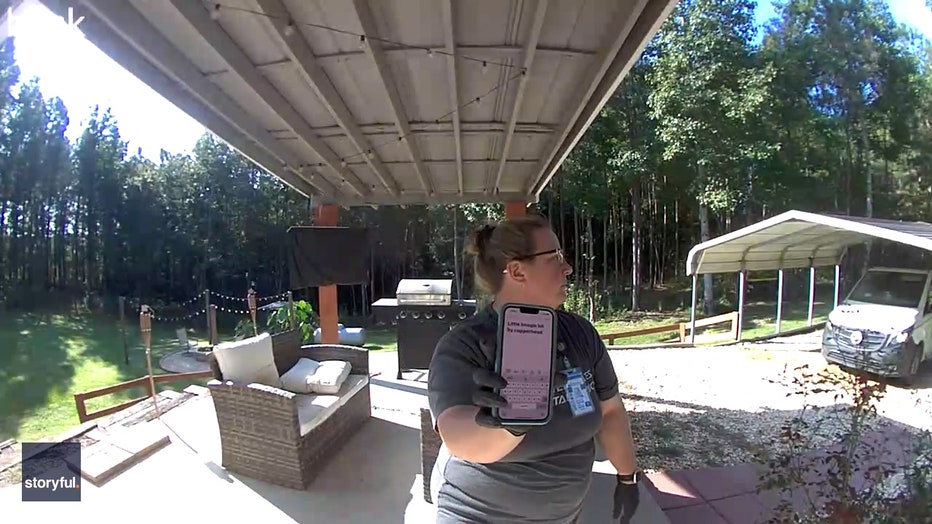 Still image shows postal worker alerting family with a typed message on her phone that their dog was bitten by a copperhead snake.  (Kelsey Proctor via Storyful)
Proctor initially shared the story on Facebook to find the postal worker to thank her for her life-saving act. 
After seeing the video, Prigmore commented, "My absolute pleasure to help. Ginger is a doll baby."
Ginger was returned home after her vet visit and is recovering from the bite. She is going to be OK, according to Proctor.
"We are so thankful for the outpouring of love for Ginger, and her sweet friend Holle, who was there for her in her time of need," Proctor said. 
"The Postal Service is part of the fabric of the nation with employees making a difference in every community across the country. We are very proud of Holle Prigmore and her quick action which saved the life of a customer's beloved pet," the USPS said in a statement to FOX TV Stations. 
This story was reported from Los Angeles. Storyful contributed to this report.