Port Authority on the front lines of drug overdoses in NYC
NEW YORK - "One of the officers put over the radio that they had someone who was seizing on the second floor."
So, Officer DeSalvo jumped into action at Port Authority.
"I found that the man was actively seizing… and he was barely breathing."
The man had overdosed.
RELATED: Bronx day care owner arraigned in federal court after child's fentanyl death
"We gave him Narcan and provided him oxygen."
"A few minutes later he woke up and he was able to get treated and transported to the hospital."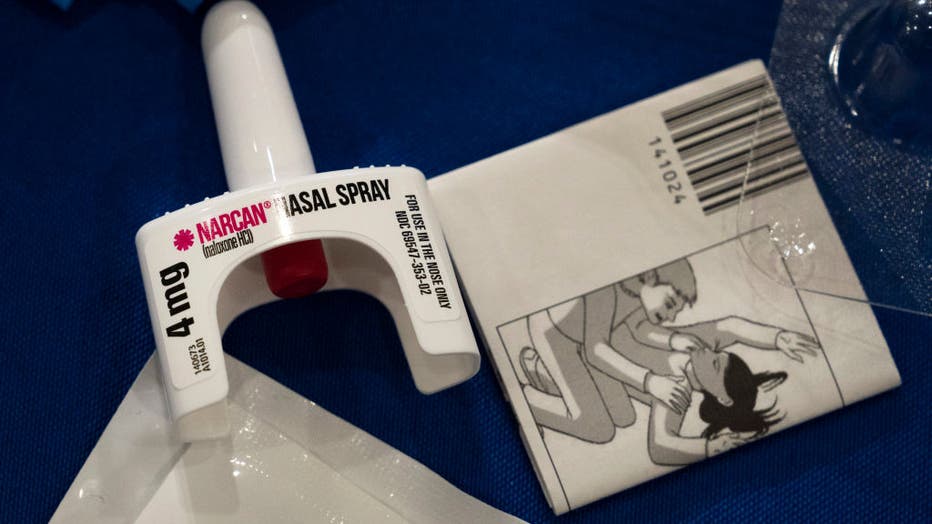 WASHINGTON, DC - SEPTEMBER 8: A view of Naloxone (Narcan) nasal spray on display at a Naloxone demonstration at the headquarters of the U.S. Department of Health and Human Services (HHS) on September 8, 2023 in Washington, DC. The Naloxone demonstrat
This was the tenth time Officer DeSalvo had to give someone Narcan after they overdosed on opioids. Six of those were this year at the bus terminal. Like the NYPD, Port Authority Police Officers carry Narcan.
"It's easy to carry.  It's simple to use.  All you do is open up the package, place it into the patient's nostril and press the plunger."
RELATED: Queens drug bust reveals fentanyl danger to children
 Officer DeSalvo is well-trained. He was an EMT and paramedic with the FDNY for ten years before joining Port Authority Police 3 years ago.
"Having that training to fall back on made these encounters second nature."
And thanks to him, several people are alive.
"To be able to help someone out and go home, it lets you put your head on the pillow at night and know that you did a good deed."