Police: Fake cabdriver held woman against her will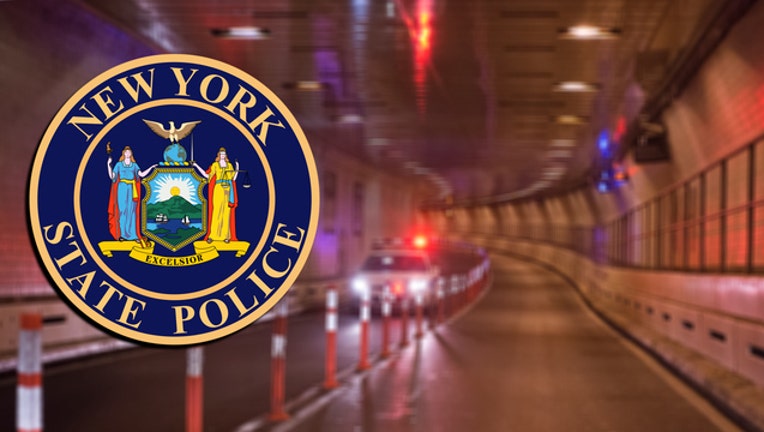 NEW YORK (FOX 5 NY) - New York state troopers stopped a minivan inside a tunnel in Brooklyn and saved a passenger who was being held against her will, authorities said.
Troopers patrolling the Hugh L. Carey Tunnel around 9:10 p.m. Monday pulled over a white 2007 Chrysler Town & Country because its Pennsylvania license plate was actually registered to another car, according to the State Police.
A woman riding inside told police that after she called a car service, the driver of the Town & Country picked her up. But at some point, the driver refused to let her out and locked the doors to stop her from getting out, police said.
The troopers found that the driver, Calvin Alexander, 30, of Brooklyn, didn't have a for-hire driver's license nor did he have a TLC registration for the car.
"During the stop, Alexander rolled up his vehicle's windows, locked the doors and physically moved himself to the front passenger seat," State Police wrote in a news release. "The troopers ordered Alexander to release the victim, and he complied."
Then the troopers ordered Alexander to get out of the minivan but he refused, police said, so they smashed the driver's side window to pull him out and arrest him.
Police charged Alexander unlawful imprisonment, criminal possession of stolen property, resisting arrest, obstructing governmental administration, and marijuana possession.