Plainview teacher removed over 'inappropriate' nuclear scenario assignment
LONG ISLAND - A 5th-grade teacher at Howard B. Matlin Middle School in the Plainview-Old Bethpage Central School District has been removed from the classroom after the principal said she gave her health class students an inappropriate homework assignment on 9/11.
The assignment's contents, which have been confirmed by FOX 5 NY, pose a hypothetical scenario to students – asking them to choose six individuals to accompany them in the event of a nuclear attack on Long Island. 
The options provided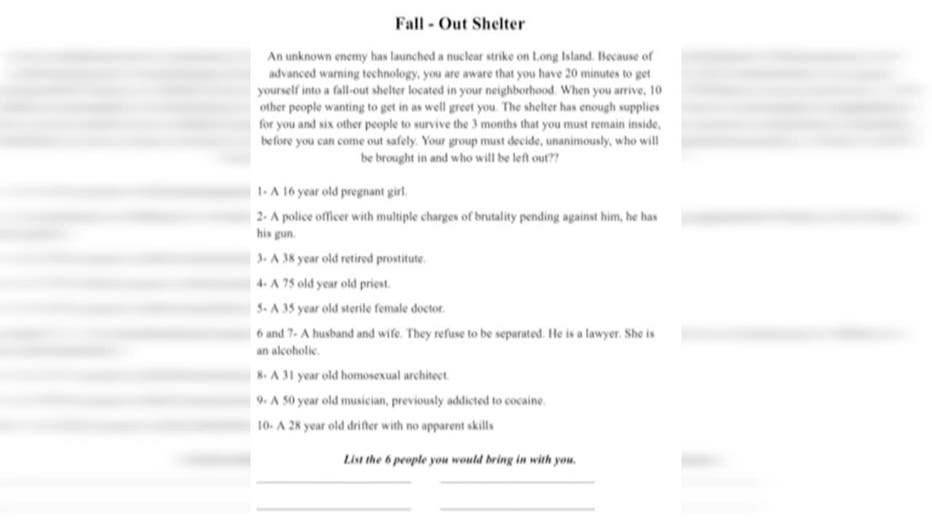 1. A 16-year-old pregnant girl.
2. A police officer with multiple charges of brutality pending against him, he has his gun.
3. A 38-year-old retired prostitute.
4. A 75-year-old priest.
5. A 35-year-old sterile female doctor.
6 and 7. A husband and wife. They refuse to be separated. He is a lawyer. She is an alcoholic.
8. A 31-year-old homosexual architect.
9. A 50-year-old musician, previously addicted to cocaine.
10. A 28-year-old drifter with no apparent skills.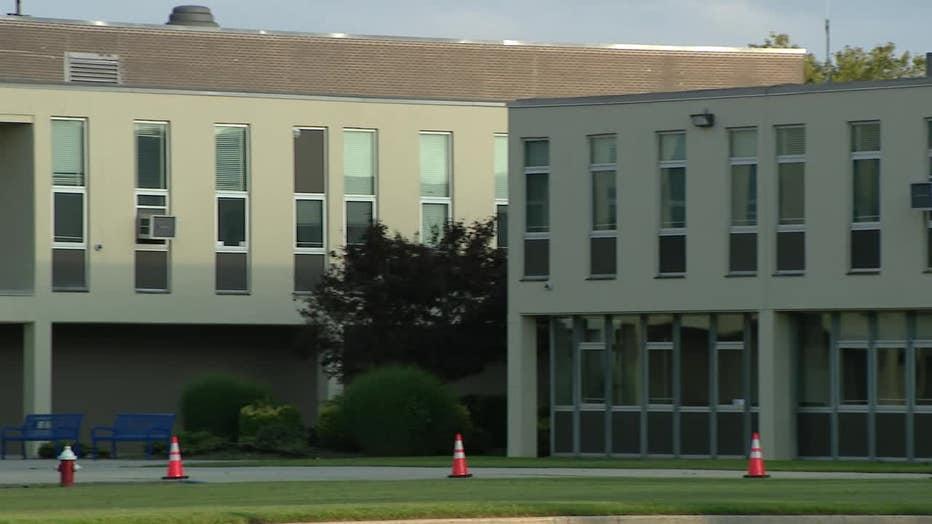 The principal sent a letter home to parents, telling them the school did not approve of the assignment. 
The principal went on to say they do not support assignments that are age-inappropriate and out of alignment with the curriculum, and fall out of New York state standards. 
"The assignment violated all these criteria, and has no place in our classrooms," the superintendent said in a statement.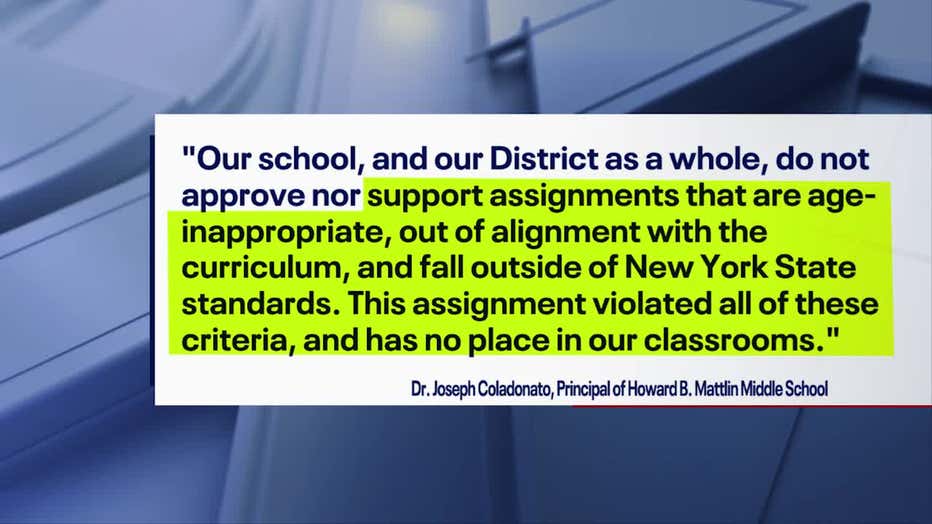 The teachers' union had no comment.