Photo of toddler who defends her choice of doll goes viral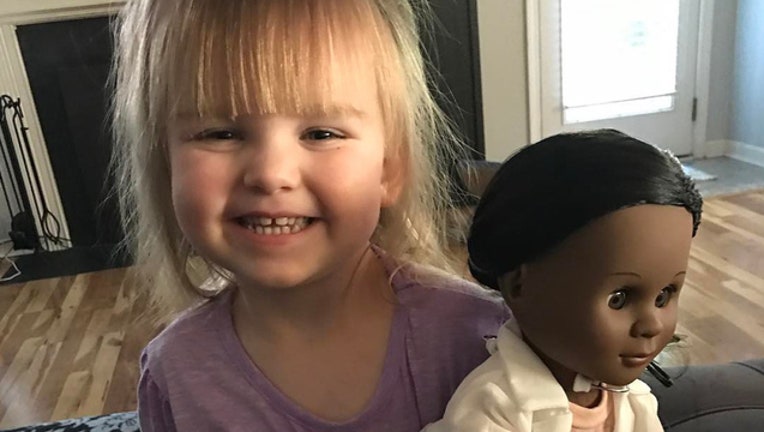 article
Little two-year-old Sophia had an immediate goal: learning how to use the potty, and she has a longterm goal: becoming a doctor. And a photo of her that's going viral has become a message of love, dreams, and diversity.
Her mother, Brandi Benner, shared a photo of Sophia holding her brand new doll on her Facebook page, which was a prize for her achieving her first goal of one whole month of using the potty.
The doll Sophia picked out is black and Sophia happens to be white, and the cashier at the store asked Sophia if she picked out the wrong doll. "Sophia continued to stare blankly as I let the cashier know that she was a prize for Sophia being fully potty trained," Benner posted on Facebook in the photo caption.
The cashier responded, "Are you sure this is the doll you want, honey?"
Sophia said, "Yes, please!"
When the cashier said, "But she doesn't look like you. We have lots of other dolls that look more like you," Sophia's mother became angry, but before she could say anything, Sophia said: "Yes, she does. She's a doctor like I'm a doctor. And I'm a pretty girl and she's a pretty girl. See her pretty hair? And see her stethoscope?"
"This experience just confirmed my belief that we aren't born with the idea that color matters," Benner posted.
Benner's post has since been shared more than 150,000 times. "
"I never in a million years could have imagined the overwhelming response to my post," Benner told FOX 13 News. "I'm so happy it is promoting love and diversity," she said.