Perseid Meteor Shower 2023: What skywatchers should know
The dazzling Perseid meteor shower – one of the biggest meteor showers of the year – is back from July through late August. 
The shower is forecast to peak from August 12 to 13, when the moon will be 10% full, according to the American Meteor Society.
The society notes that normal rates seen from rural locations range from 50 to 75 shower members per hour at maximum.
The Perseids occur when Earth crosses through the stream of debris of the comet 109P/Swift-Tuttle and its meteors – most of which are pea-sized – create bright "shooting stars" as they burn up in the planet's atmosphere.
CALIFORNIA SCIENCE CENTER BEGINS COMPLEX PROCESS TO VERTICALLY DISPLAY NASA'S SPACE SHUTTLE ENDEAVOUR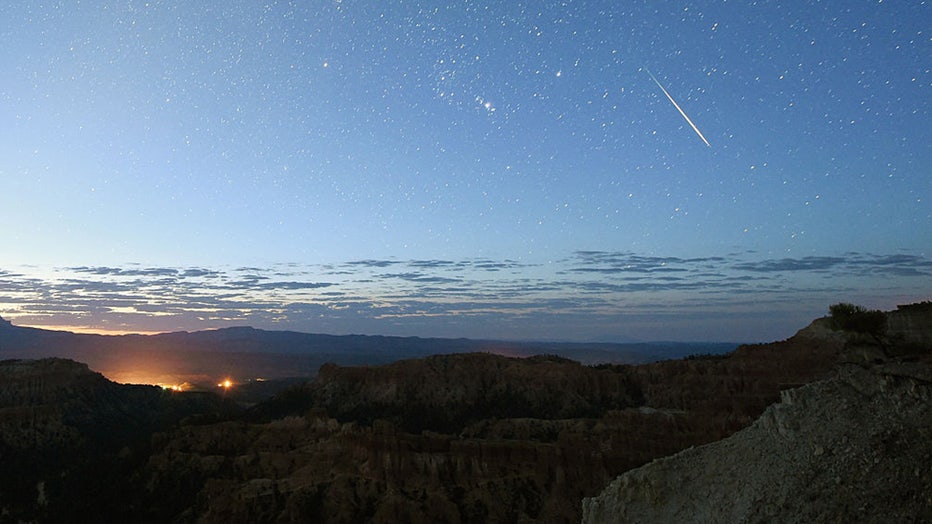 FILE - A Perseid meteor streaks across the sky above Inspiration Point early on August 12, 2016, in Bryce Canyon National Park, Utah. ( Ethan Miller/Getty Images)
The meteors appear to radiate from the constellation Perseus, or the shower's "radiant," but can be seen streaking across the sky anywhere at a speed of 37 miles per second.
The shower is also known for its fireballs, which can last longer than an average meteor streak.
AUGUST FEATURES 2 SUPERMOONS, INCLUDING A BLUE MOON: WHAT TO KNOW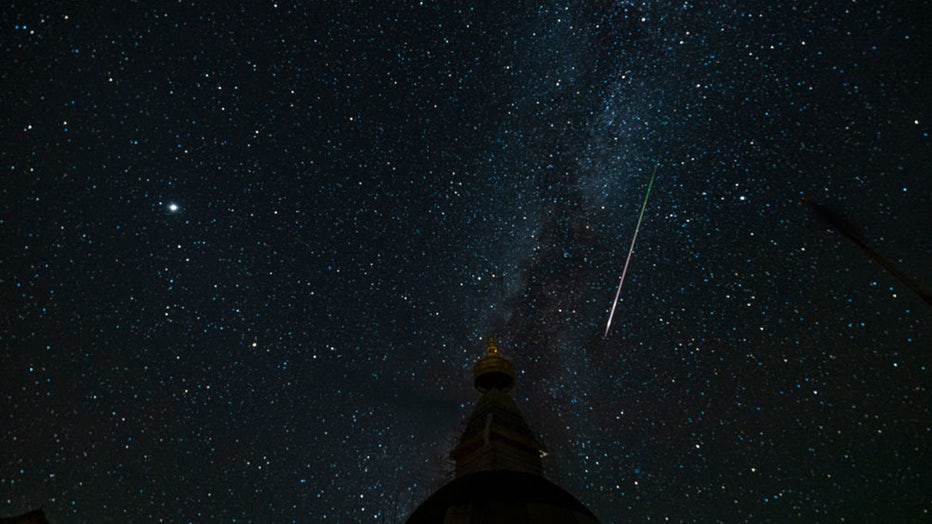 FILE - Perseid meteors streak over sky on August 13, 2021, in Golog Tibetan Autonomous Prefecture, Qinghai Province of China. (Jia Jiqian/VCG via Getty Images)
Swift-Tuttle orbits between the sun and beyond the orbit of Pluto once every 133 years. 
Every year, the Earth passes near the path of the comet.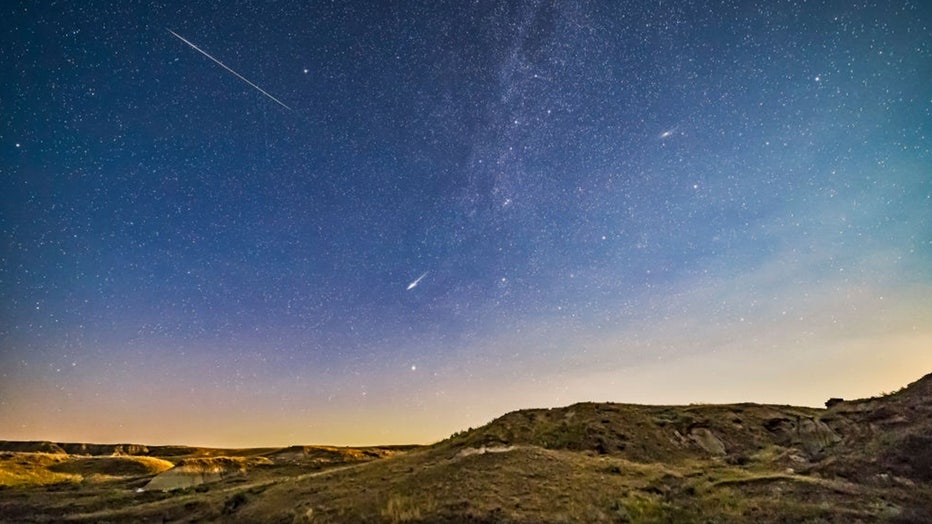 FILE - Two bright Perseid meteors the best two from 3 hours of shooting over the moonlit landscape of Dinosaur Provincial Park, Alberta, on August 12/13, 2017. (Alan Dyer/VW Pics/UIG via Getty Images)
CLICK HERE TO GET THE FOX NEWS APP 
The comet itself won't be visible to Earth again until 2125.
NASA says there is no chance the planet will soon run into the comet.